Gold Notting Hill restaurant branding
New restaurant branding project. Situated on the bustling Portobello Road, Gold Notting Hill is a vibrant new neighbourhood restaurant and late night bar. Inspired by the area's diverse cultural history and artistic eclecticism, Gold is informal and honest, with a menu focussed on generous, seasonal plates cooked over open flame or in wood ovens and served to share. Set over 3 floors, Gold's diverse space advocates laid-back dining, both indoor and out.
The concept itself is based on Notting Hill's rich history. Long before gentrification set in, 1800s Notting Hill was a key brick making area. Using the London clay, workers would mould and fire the bricks that would build the buildings that stand there today. This idea influenced both the interior and the brand design – industrial elements paired with exposed brick are juxtaposed with contemporary natural woods and an abundance of plants to create a refined yet casual environment. The exterior facade by Portuguese street artist Vhils, further ties the concept together.
The bold logotype sits with refined typography and subtly nods to the brickmakers markings that still adorn bricks today. The rich colour palette is influenced by the painted buildings that are iconic to Portobello.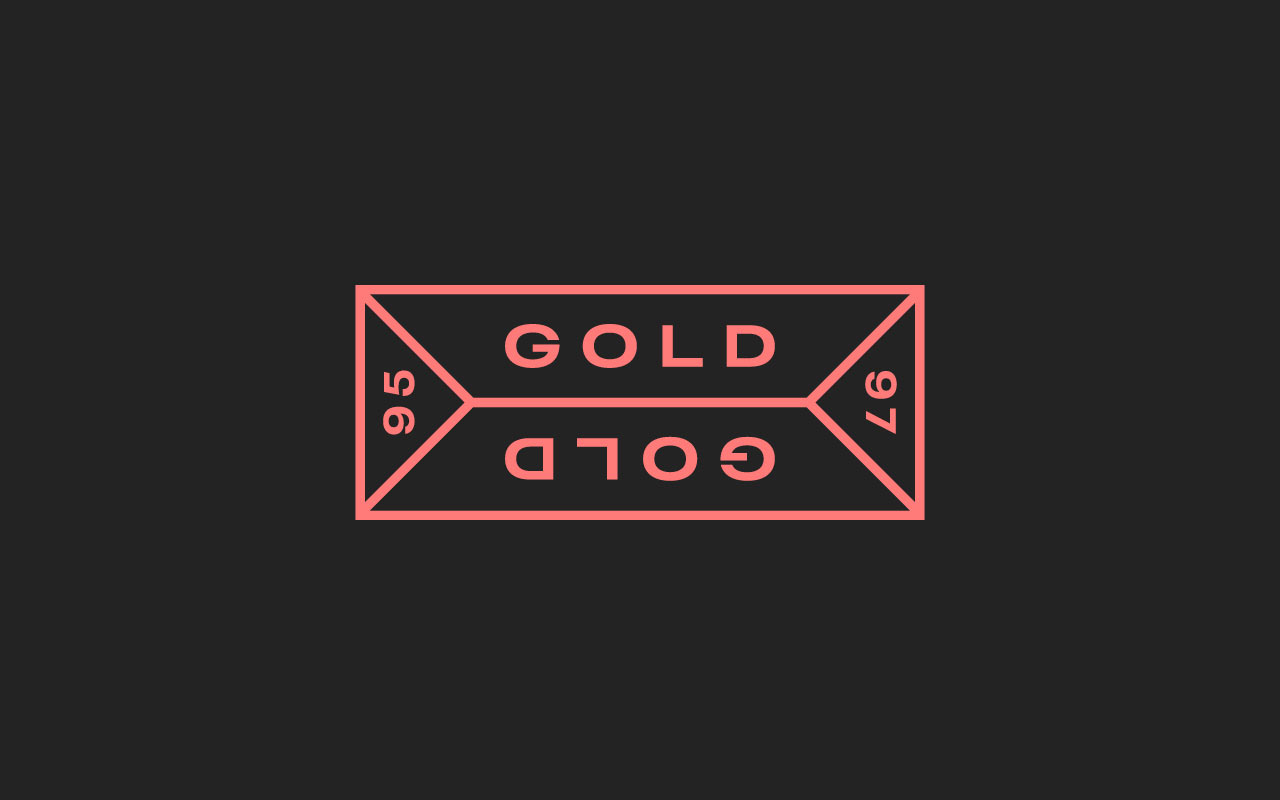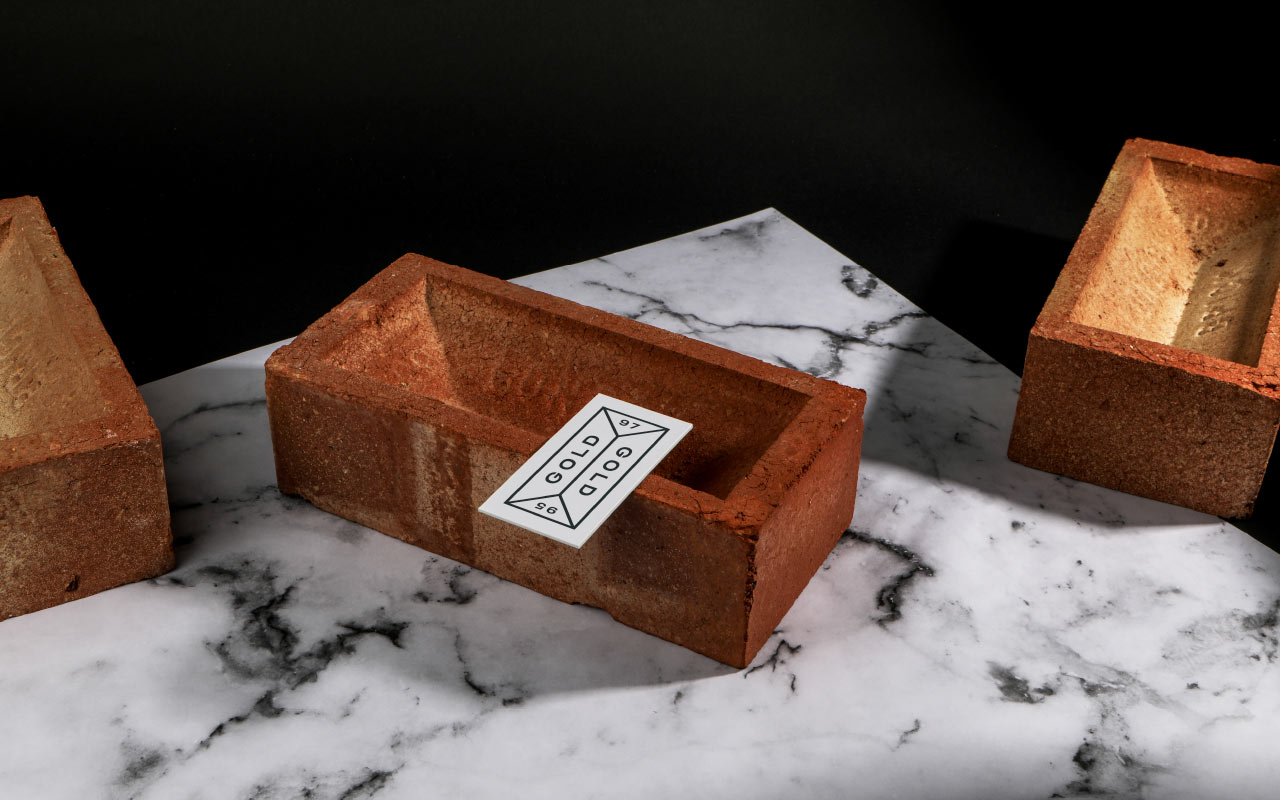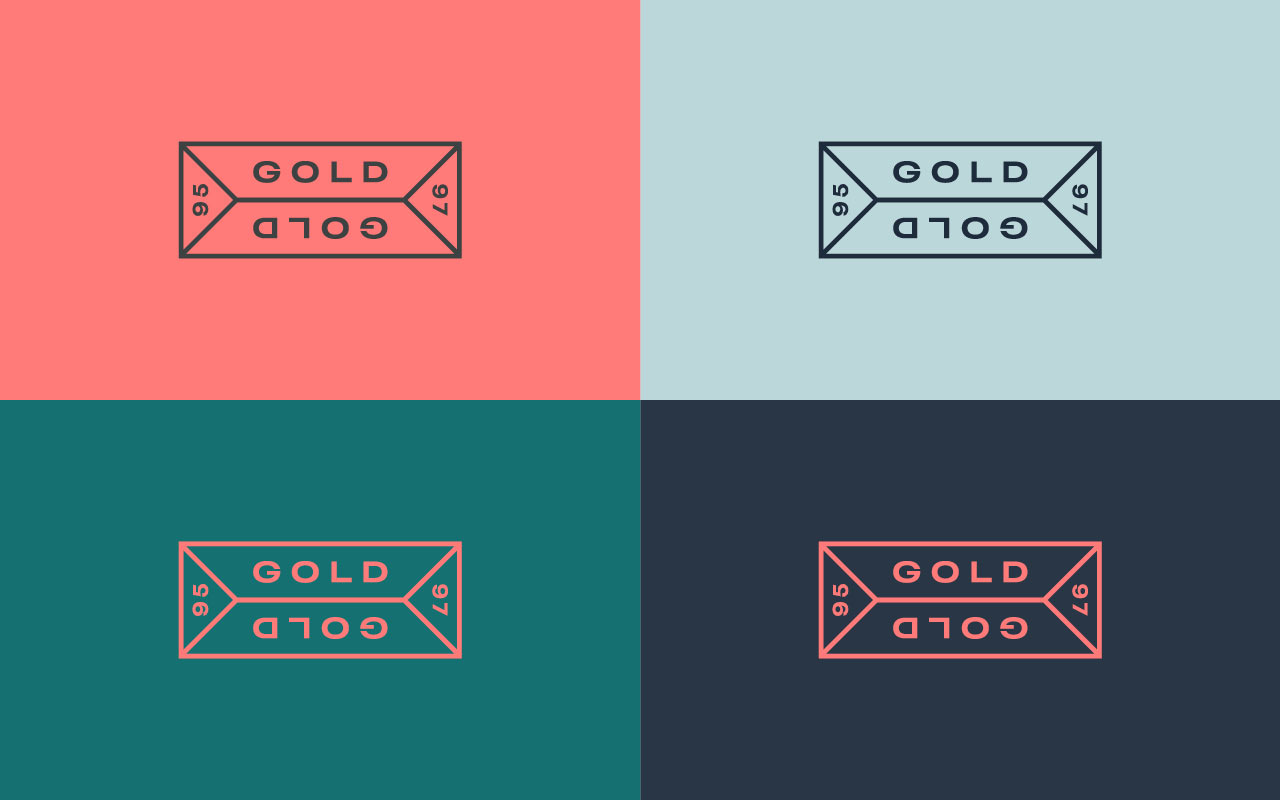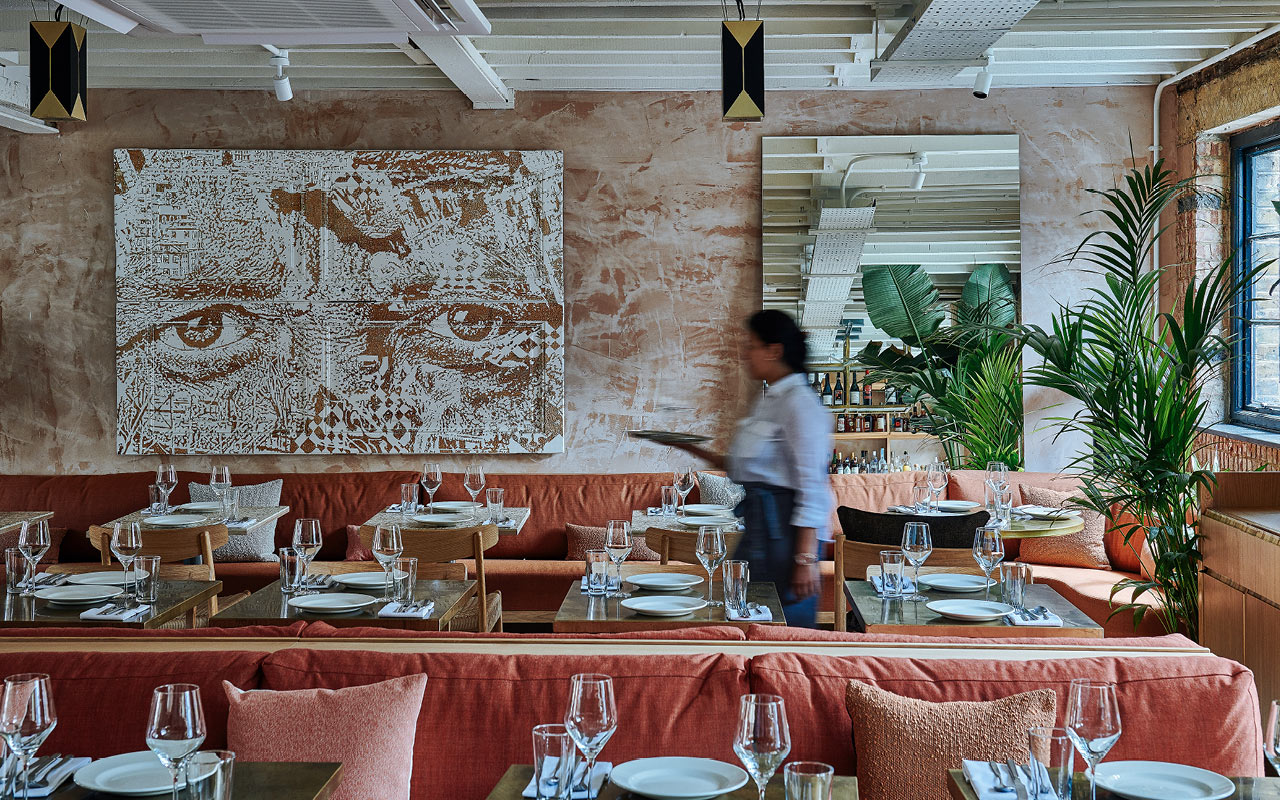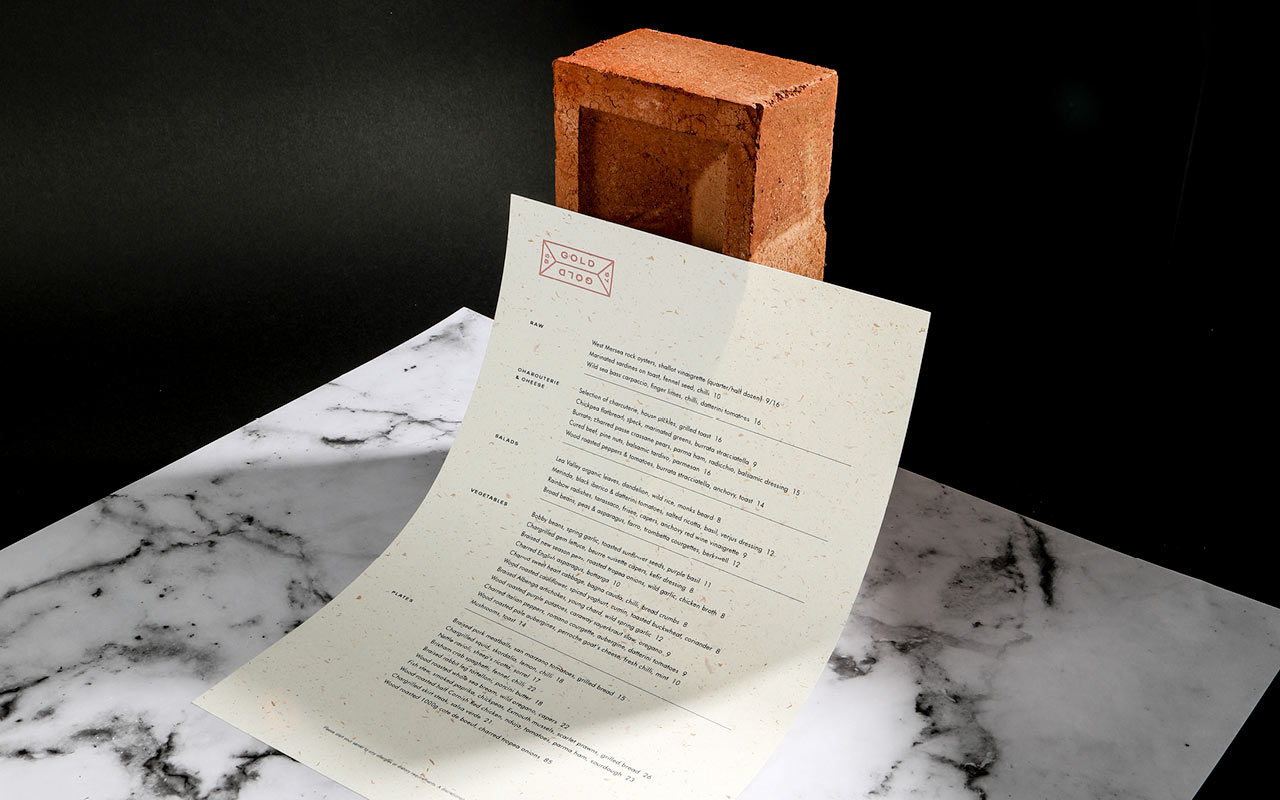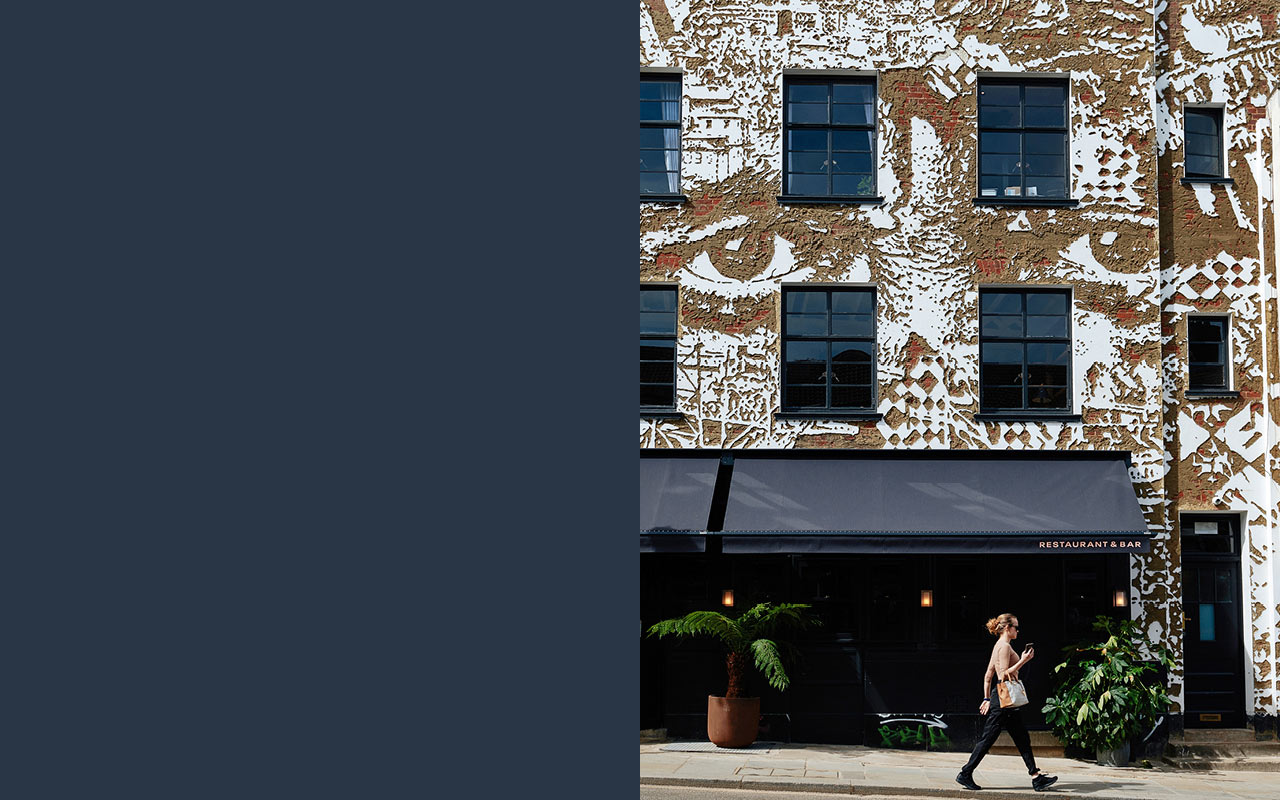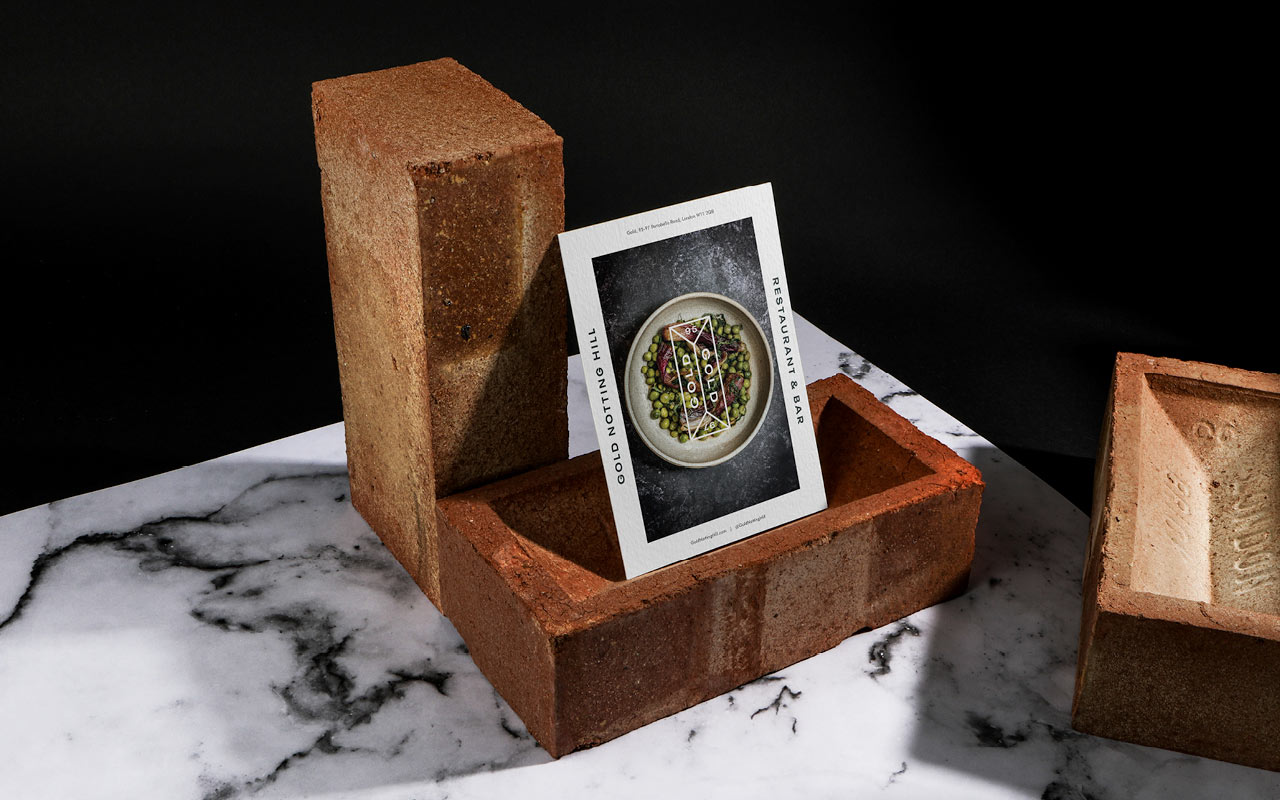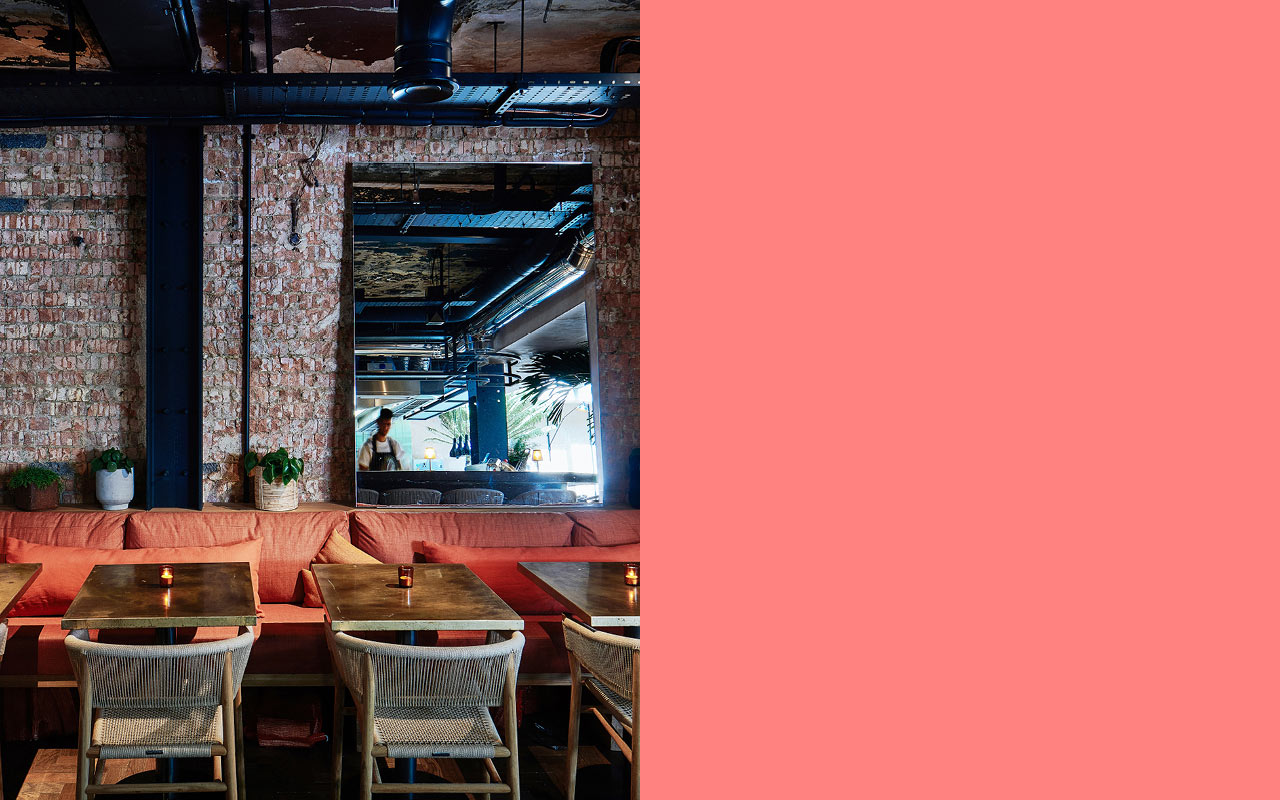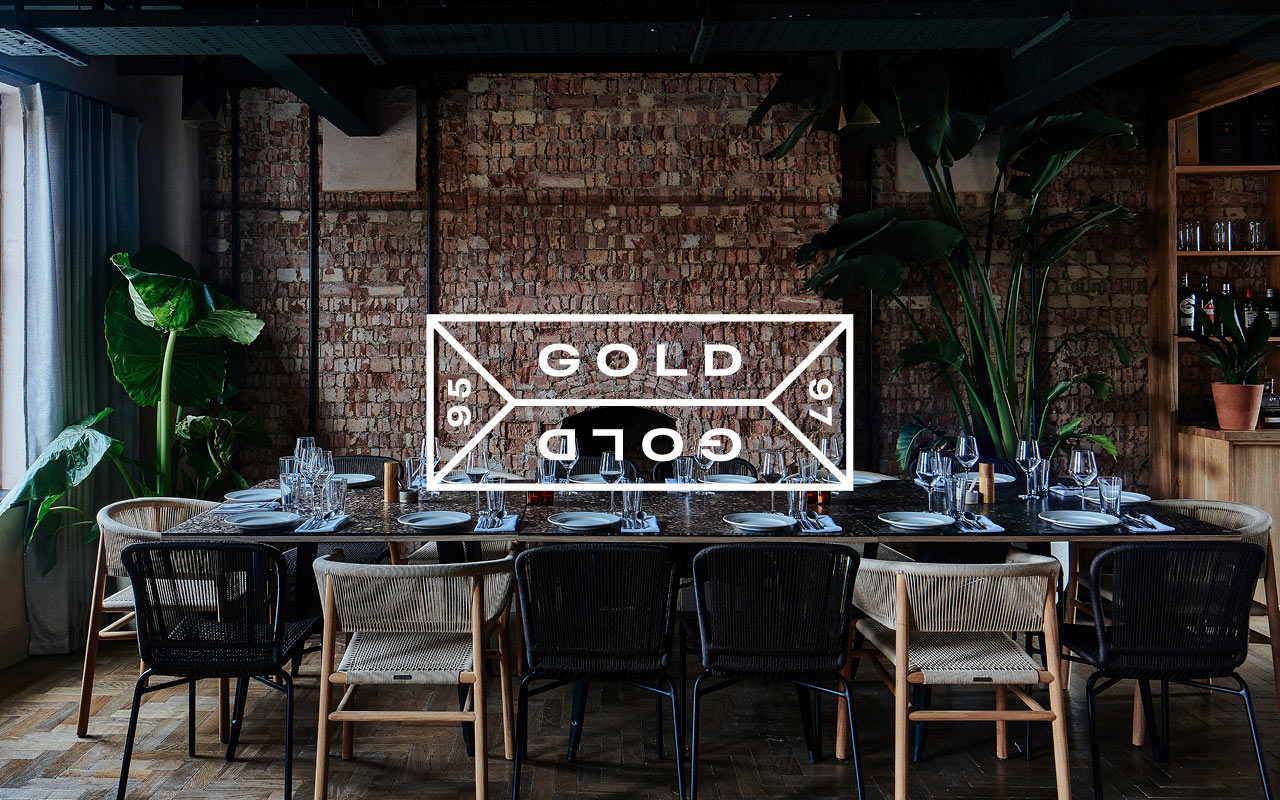 Get booking: goldnottinghill.com
Interior Design: Valerie & Felix Bechtolsheim
Interior Photography: Ingrid Rasmussen
Food Photography: Carla Gradiski