BUG: The Evolution Of Music Video was launched in April 2007 as an ongoing series of bi-monthly events at the BFI Southbank in London – the home of British cinema – celebrating global creativity in music video. Since then BUG has become a phenomenon.
BUG's objective is to give big-screen exposure to the most awe-inspiring new work in music videos. That means everything from work by well-known masters of the medium to young newcomers working on zero budgets. The sub-heading of BUG – The Evolution of Music Video – refers to the new democracy in videomaking created by the digital revolution – both in creating and distributing work. BUG is all about brilliant visual ideas, and as such BUG consistently unearths amazing new filmmaking talent.
The shows are hosted by Adam Buxton – comedian, writer, director and music video fanatic – and have become an essential forum for fans of music videos and aspiring film-makers alike.
Opting for a total refresh away from our the illustrated route we've produced for the last few years, we chose to focus the concept on the tools used to create the music videos being shown. Each event has its own model bug crafted from pieces of dismantled film and music equipment. Each bug is photographed from overhead, mimicking old taxidermy, and is coupled with big bold typography and a paired back colour palette.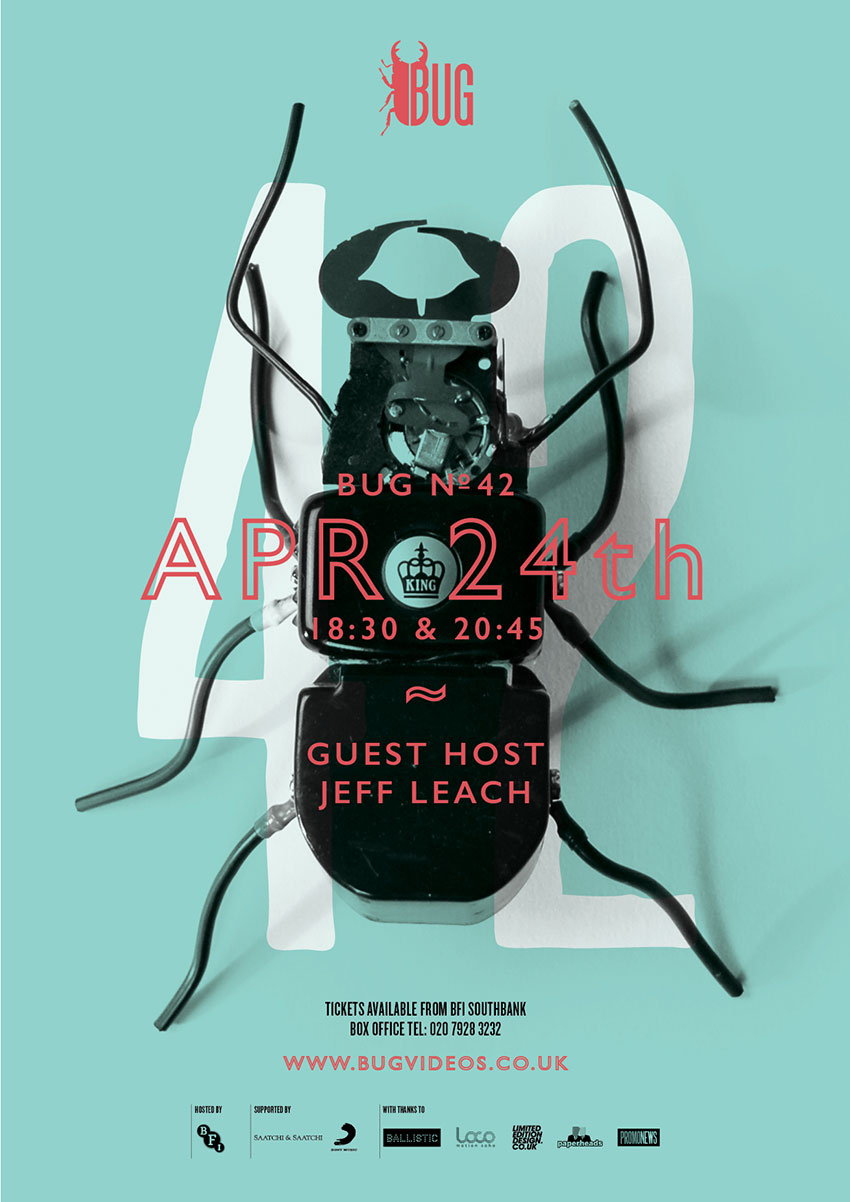 We've spent months dismantling a massive stockpile of items begged, borrowed and bought from eBay, charity shops and friends, with a notable mention to FX Rentals. Having amassed a floor full of assorted parts, we then set about building our bugs. We've made six so far, and the first is now in use, the rest will appear here over the course of the following Bug shows.
The Bug models: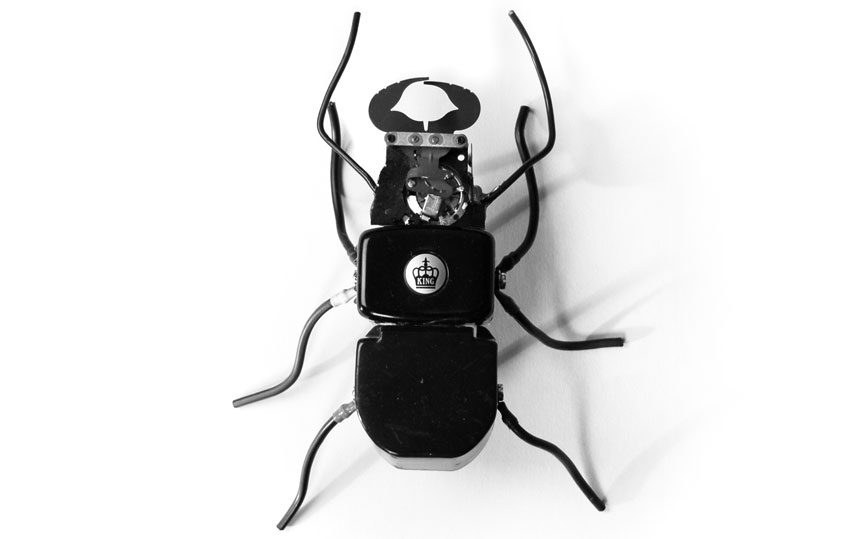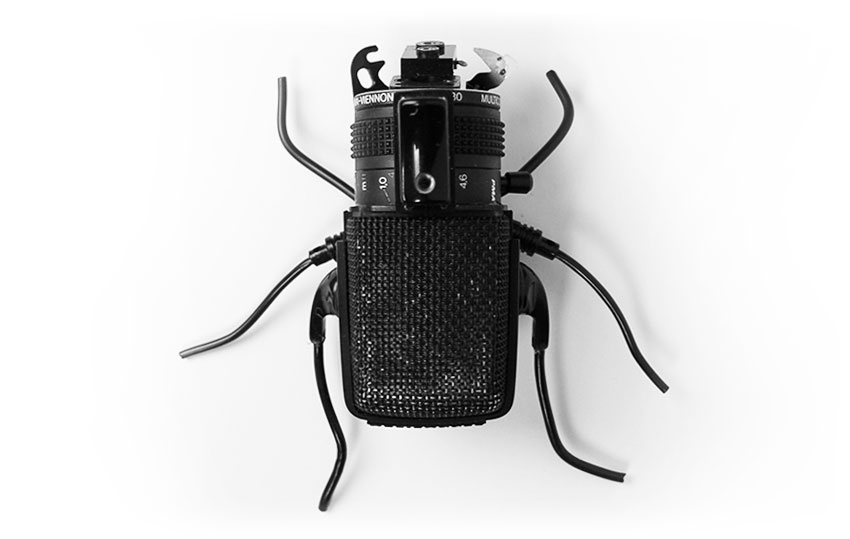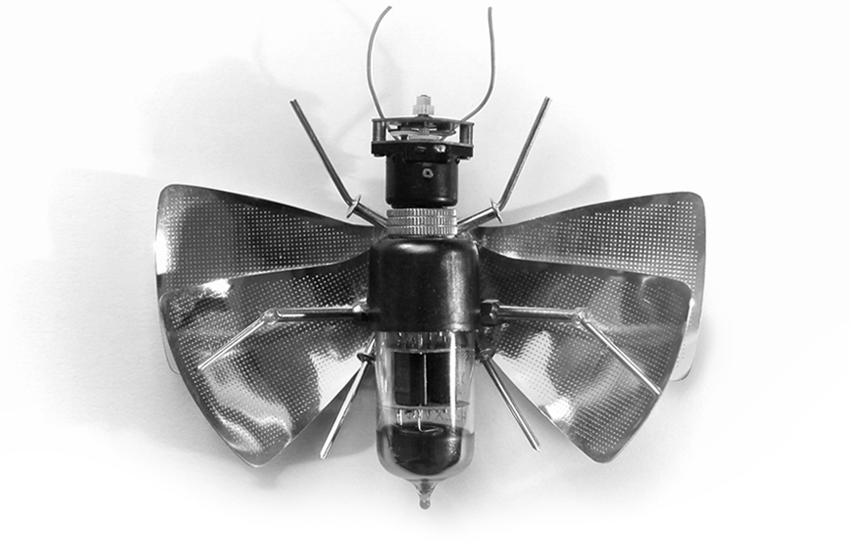 Poster designs: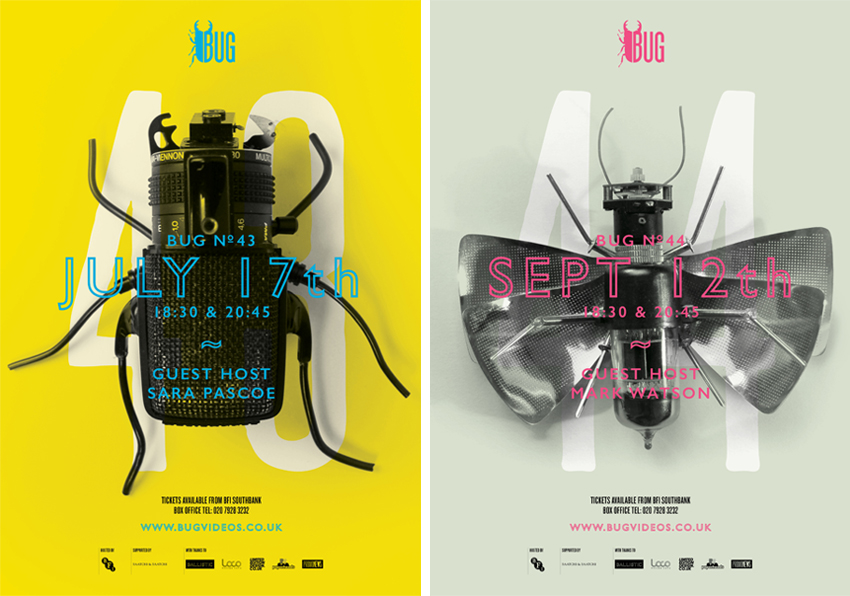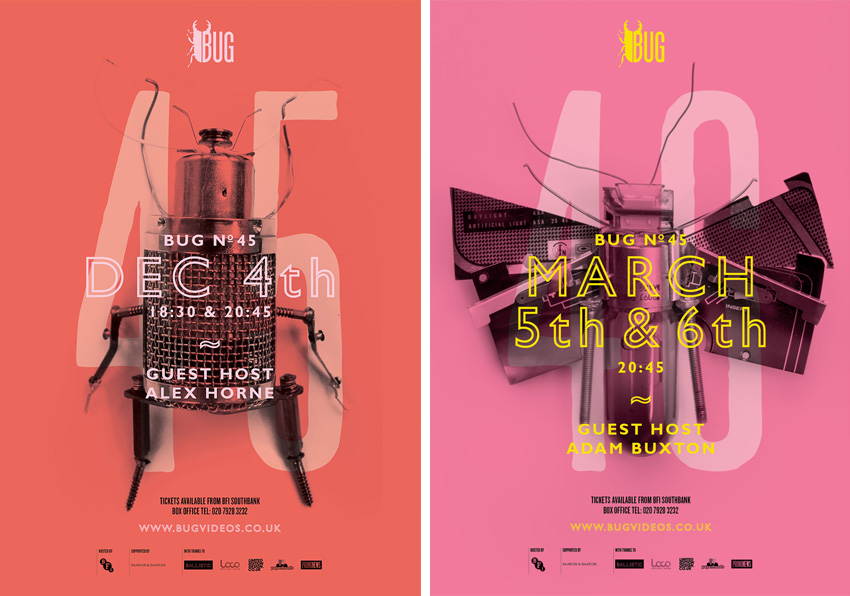 The Bug 50 special edition in gold: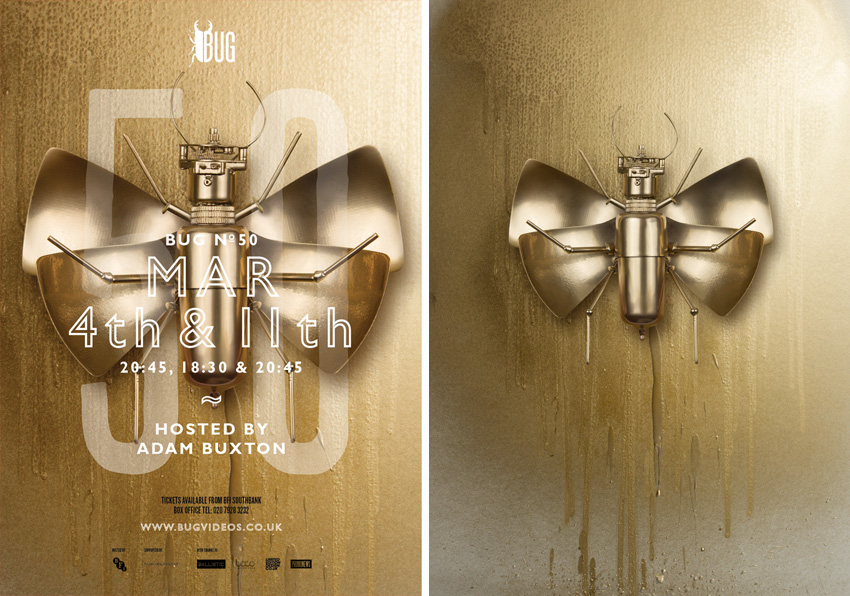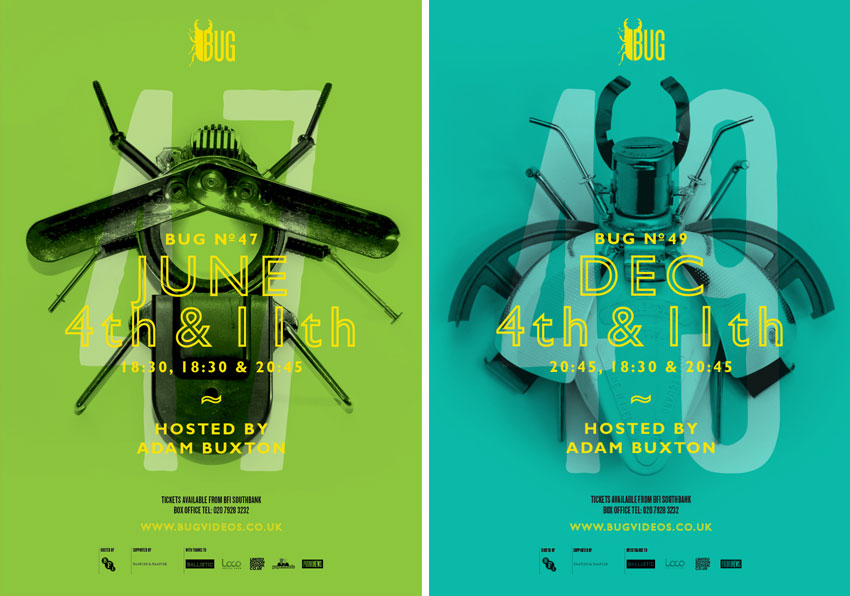 The new logo as part of the identity: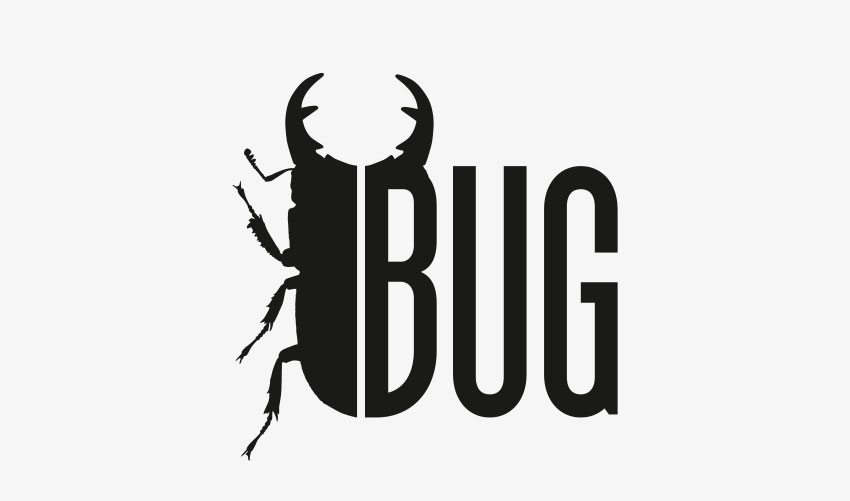 5 cine cameras, 4 video cameras, 6 microphones  and numerous other music and film parts on the production line: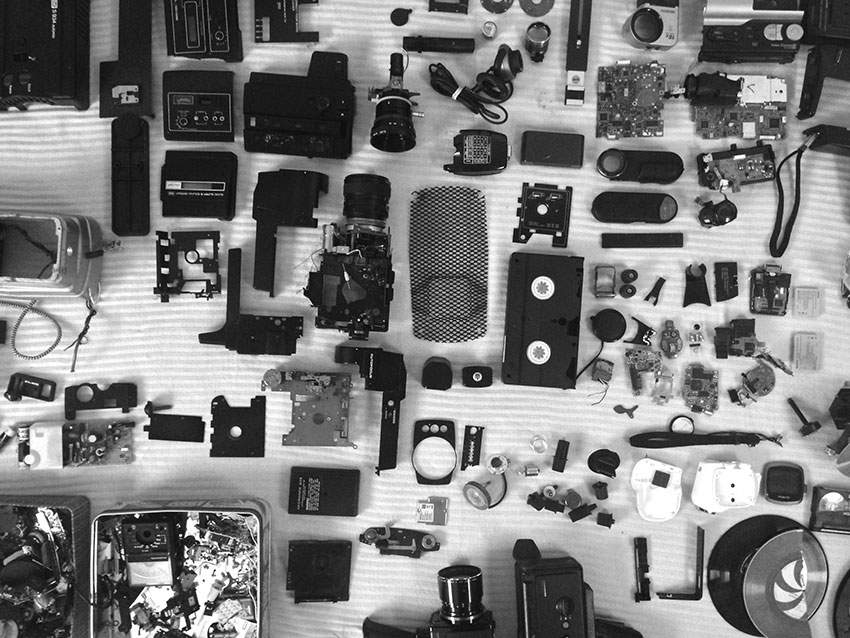 Idents sneak peek: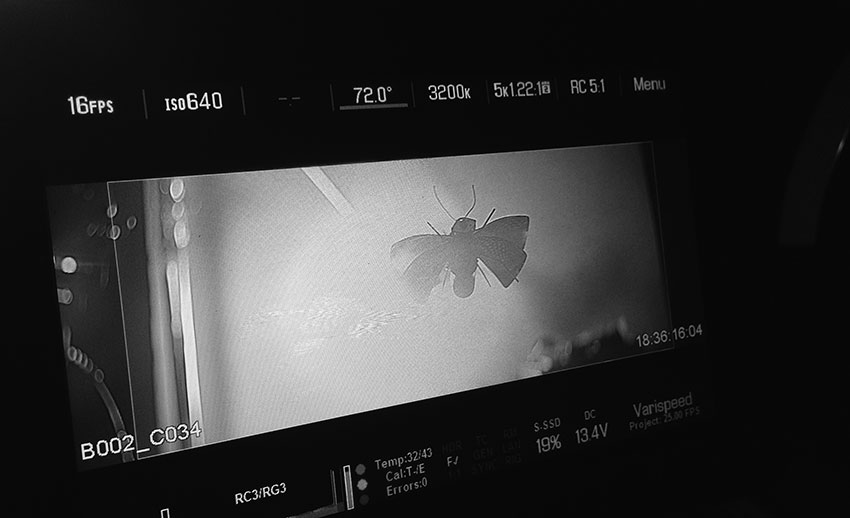 Bug 42 debut: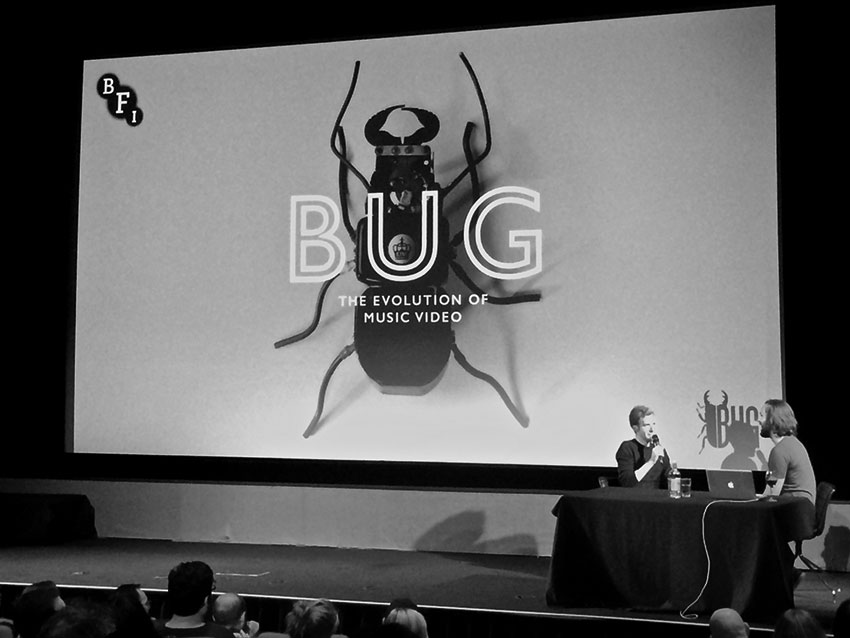 More info at: www.bugvideos.co.uk