We worked closely with the Stryyk founders to realise the initial concept and bring their first three products to market. Our strategy and positioning is inspired by the idea of enjoying a night out without compromise. A love of going out, being part of the story and not missing out. An innovative approach, for an innovative product, removing the stigma of 'not' drinking, by delivering a product with the taste and complexity to build a proper cocktail with zero-proof.
A bold approach that needed a bold brand, unapologetic and full of energy. We're not about kooky craft, forced aspiration or self-importance. Uniquely summed up as; All the spirit. None of the alcohol.

Stryyk emulates the flavours of gin and rum. Stryyk Not Gin is a blend of juniper, rosemary and basil, while Stryyk Not Rum combines clove, oakwood and grapefruit. Stryyk is 100% natural with no sugar, no fat, no carbs and no artificial flavours.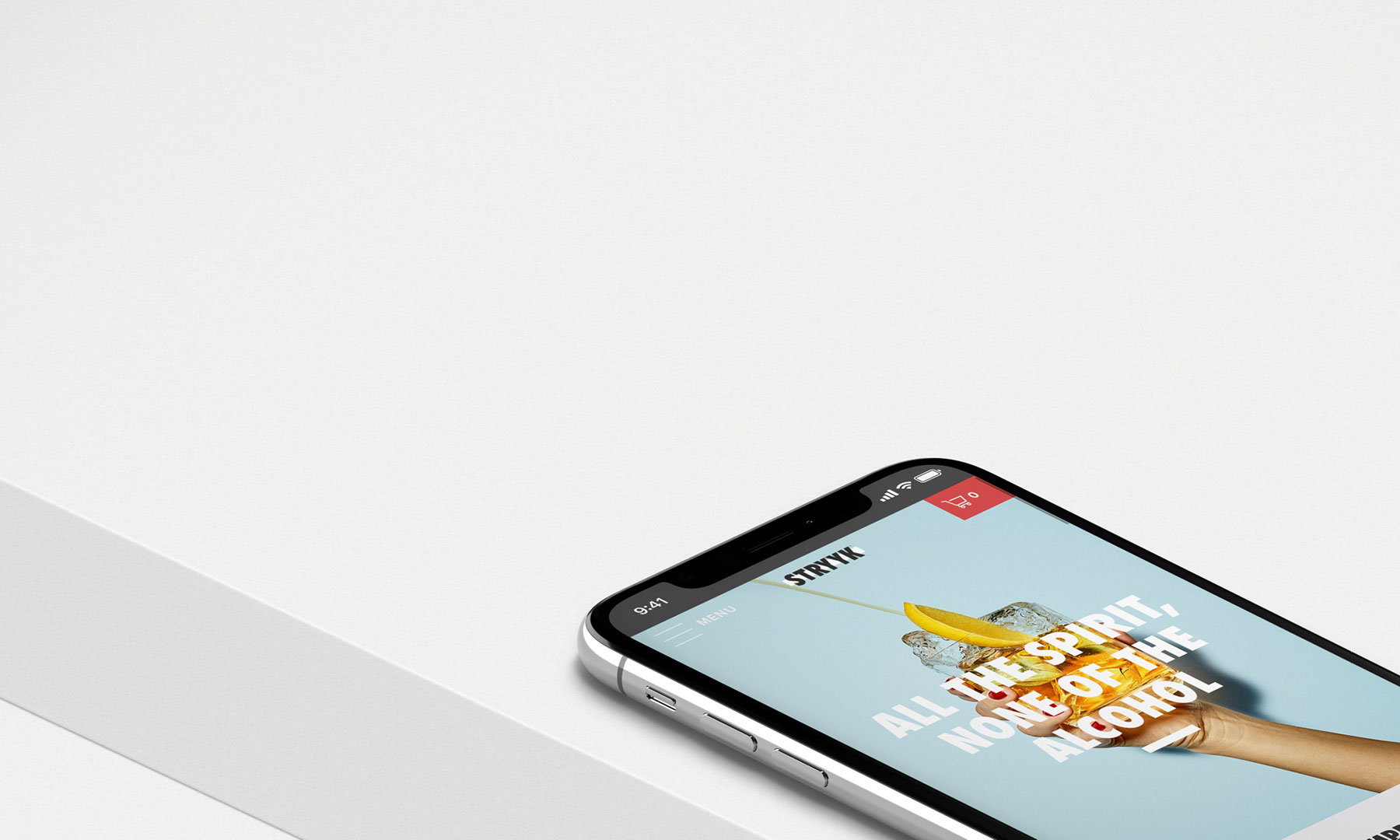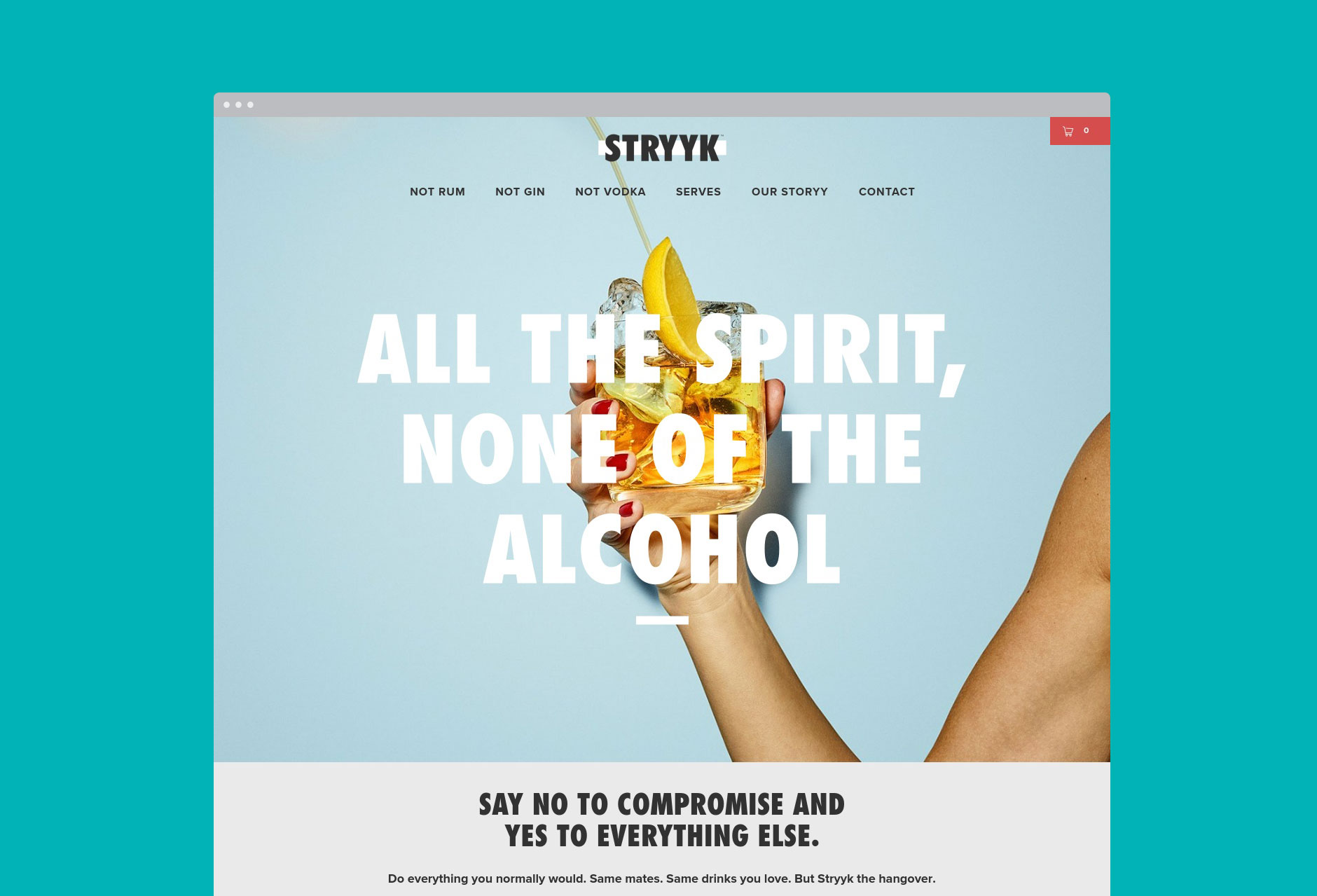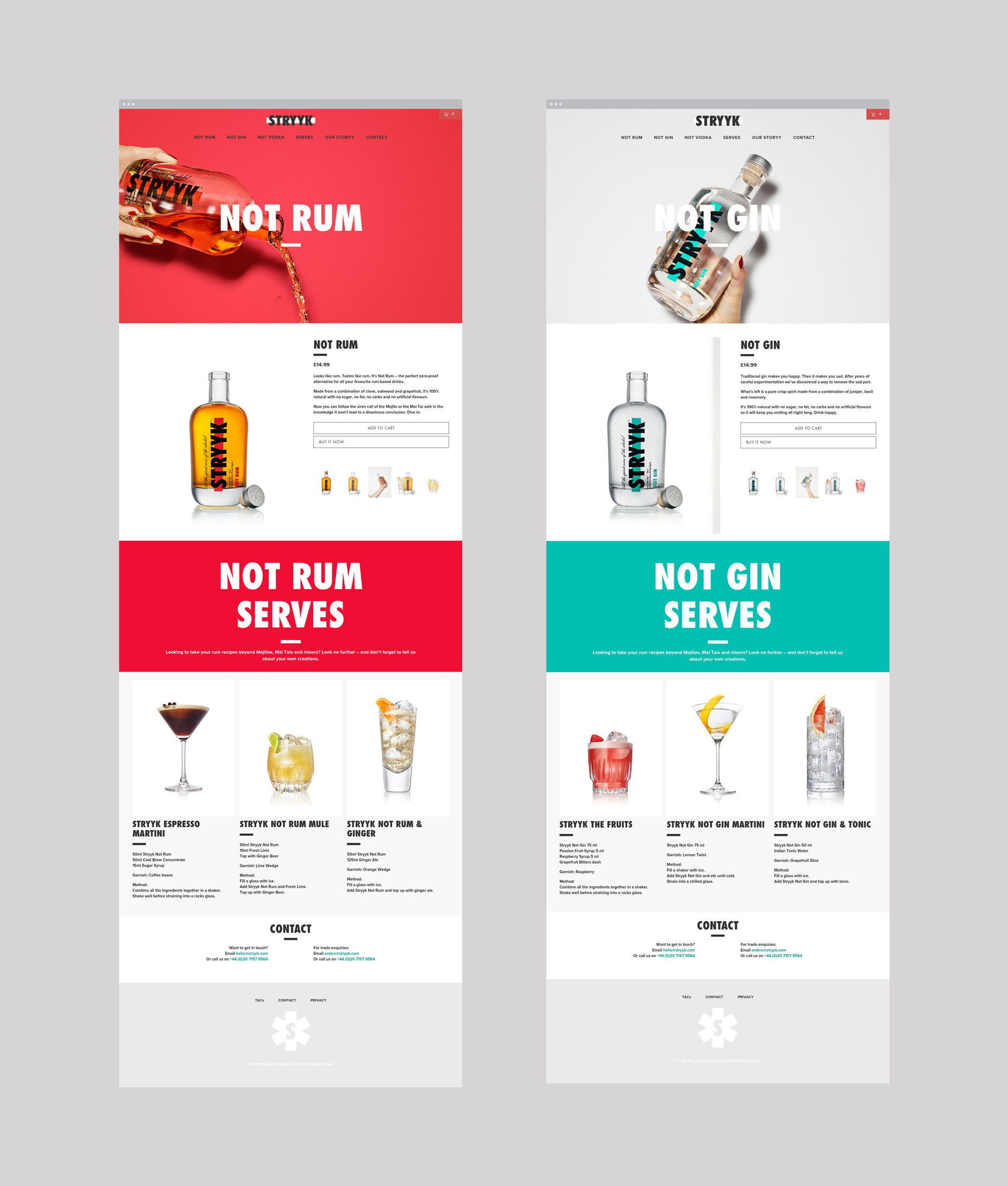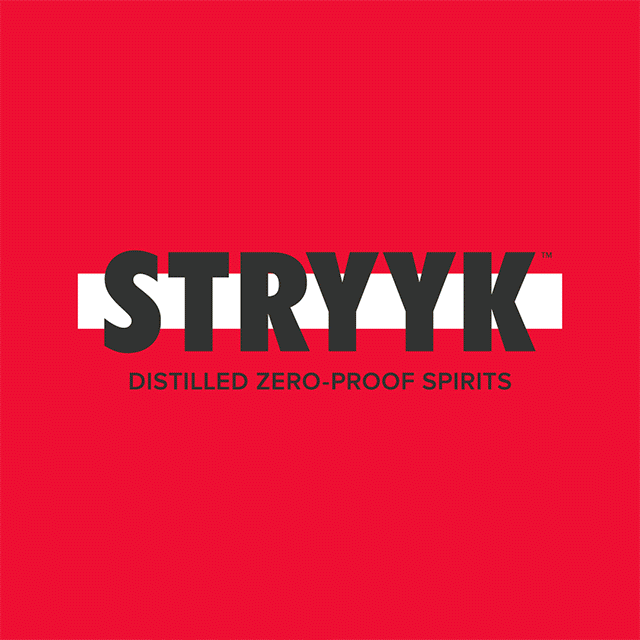 "Over the years I have worked with numerous creatives, designers and agencies, never has the journey been so seamless, the thought, processes, detail and delivery been so considered and the execution clinical. A delight to work with, patient, diligent, open minded yet not afraid to challenge the status quo. I cannot recommend Limited Edition Design highly enough."
Alex Carlton, CEO Founder – STRYYK™