Project Aero
Le Col x McLaren
Le Col is focussed on creating the best performance cycling kit on the market, so to have a collaboration with a brand as iconic as McLaren was an opportunity to really push the limits. Meet Project Aero.
We've always looked outside of cycling and beyond what others in the sport are doing, and what this collaboration, and the technology allows us to do is to create an environment that shows the combination of performance and engineering in a unique way. Muybridge meets Tron, from building a bespoke set in the studio for our stills campaign, to using some of the most innovative virtual production technology using Unreal Engine to shoot the commercials, this project has been about pushing the boundaries at every level.

The concept for this shoot was about creating a hyper-real set that that reflects the hours of development, but without the obvious cliche of using a wind tunnel. Instead, we focussed on creating a cinematic experience that brings to life and stylises that process of capturing data. Project Aero – Engineered for Speed.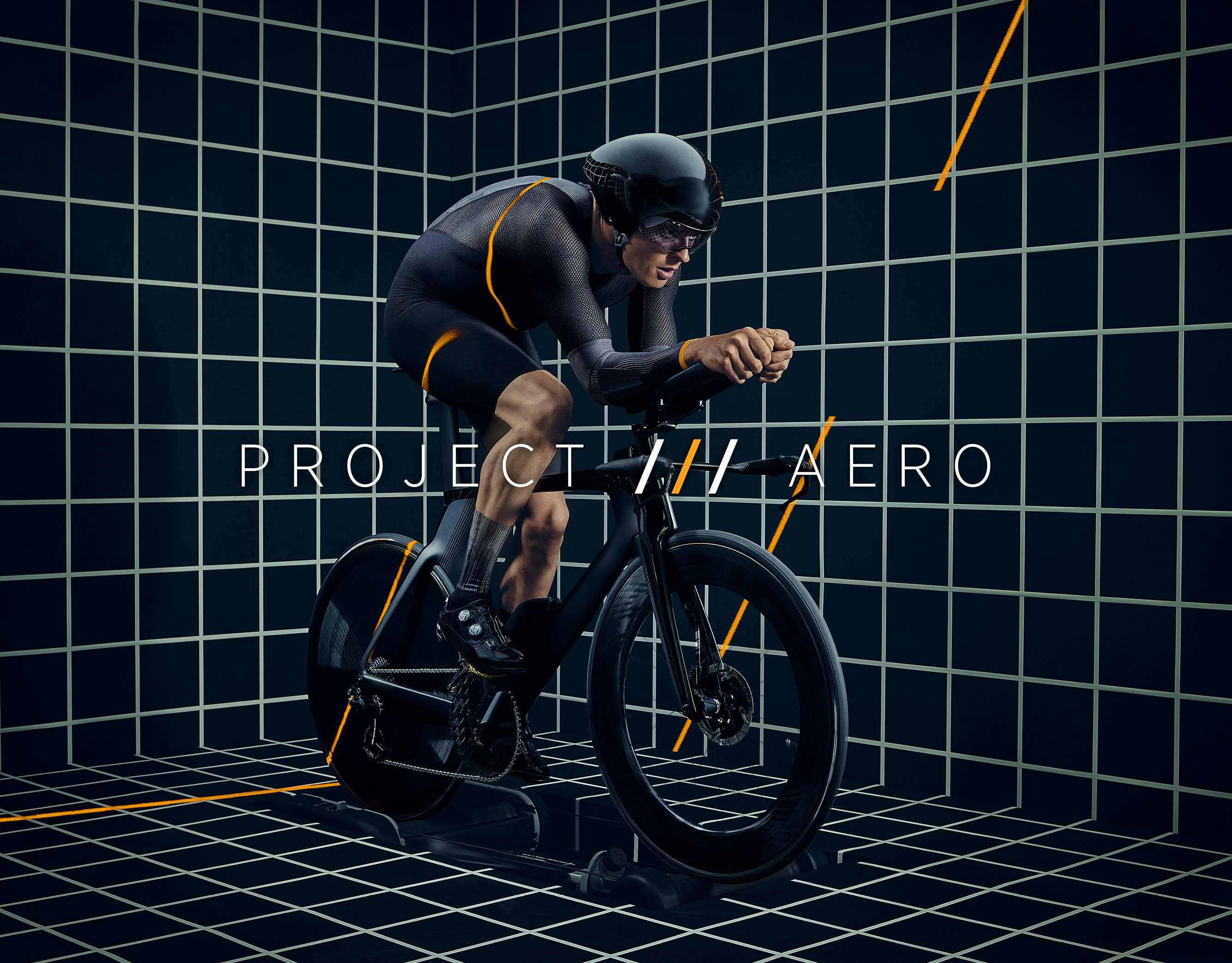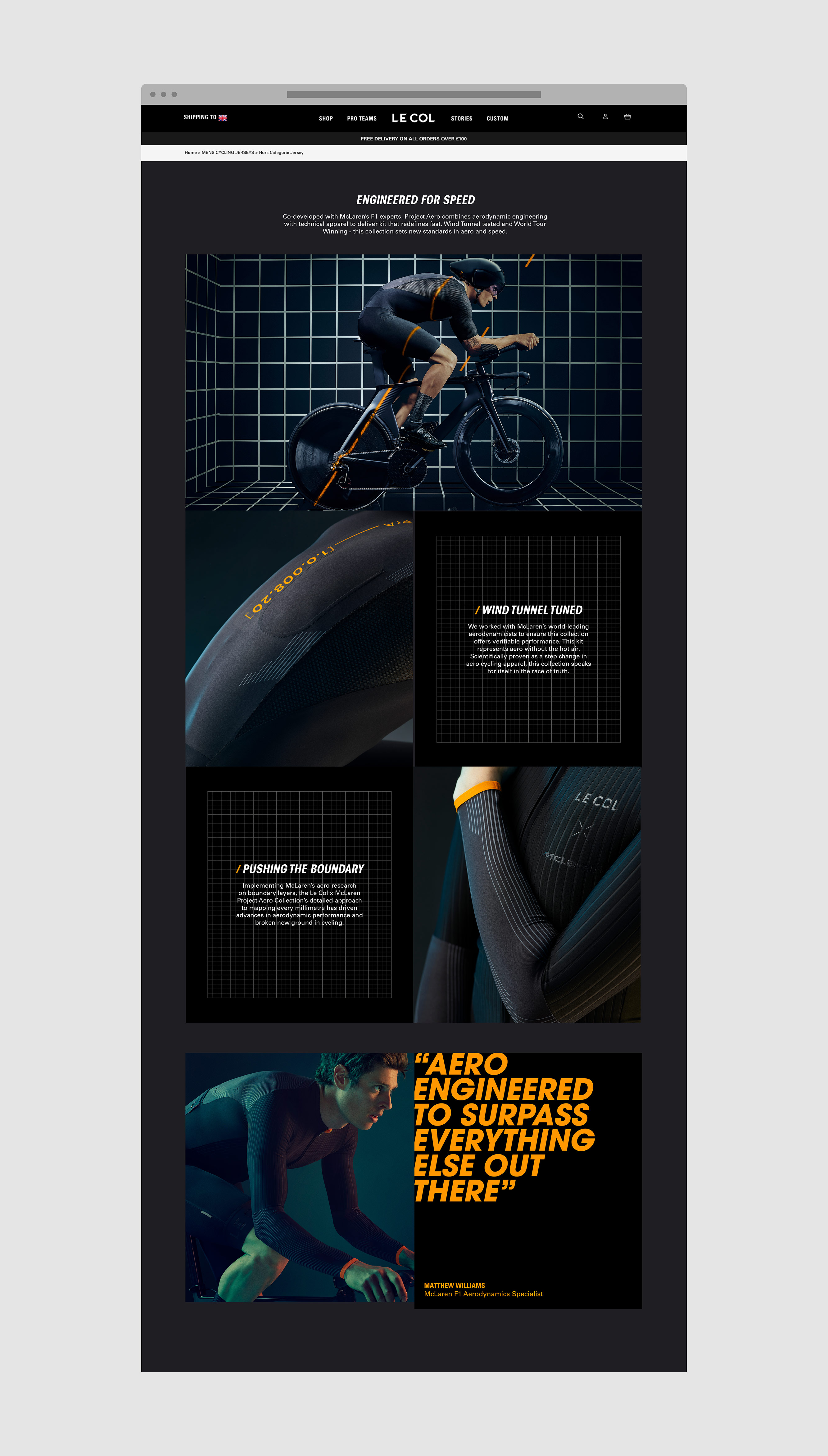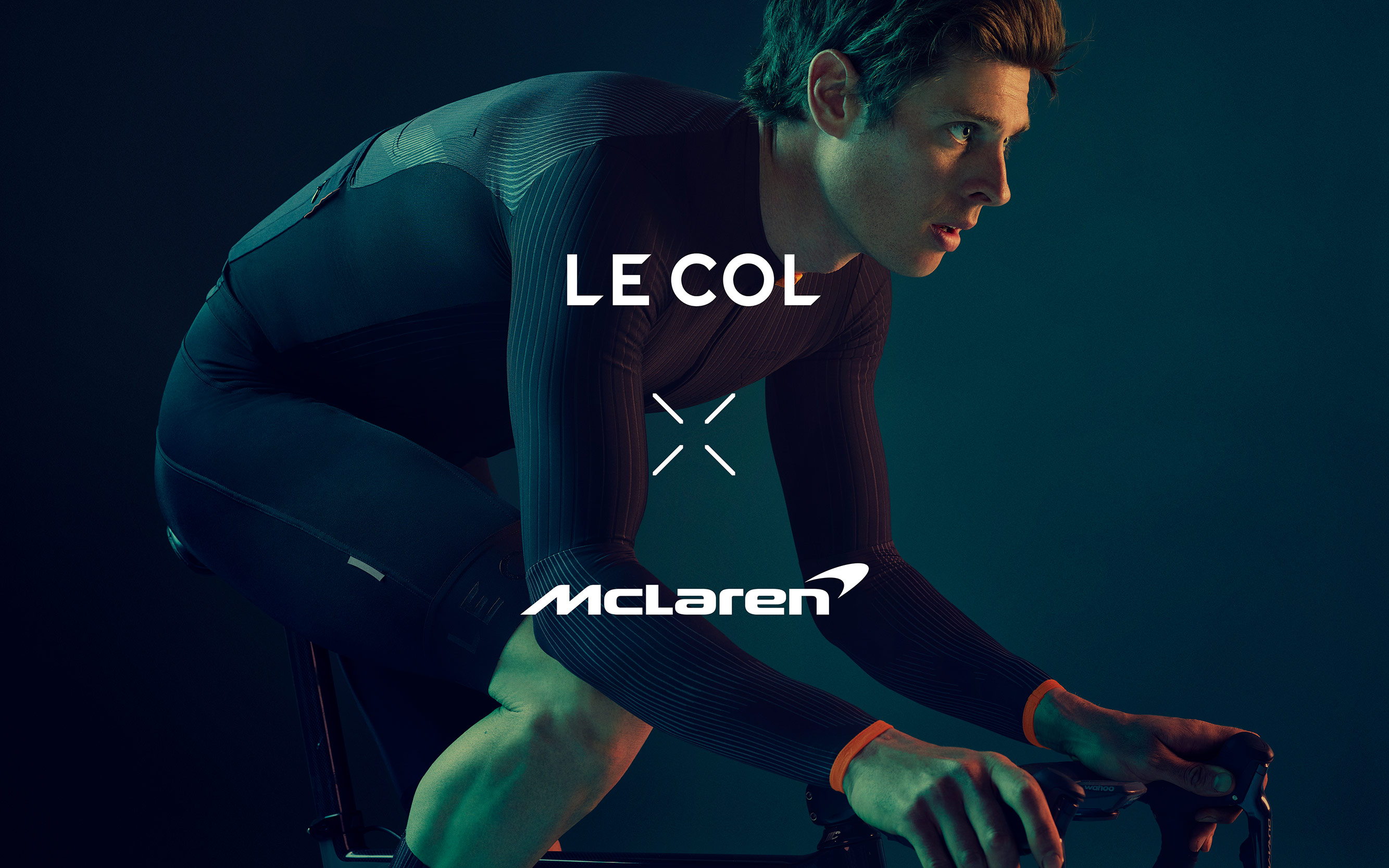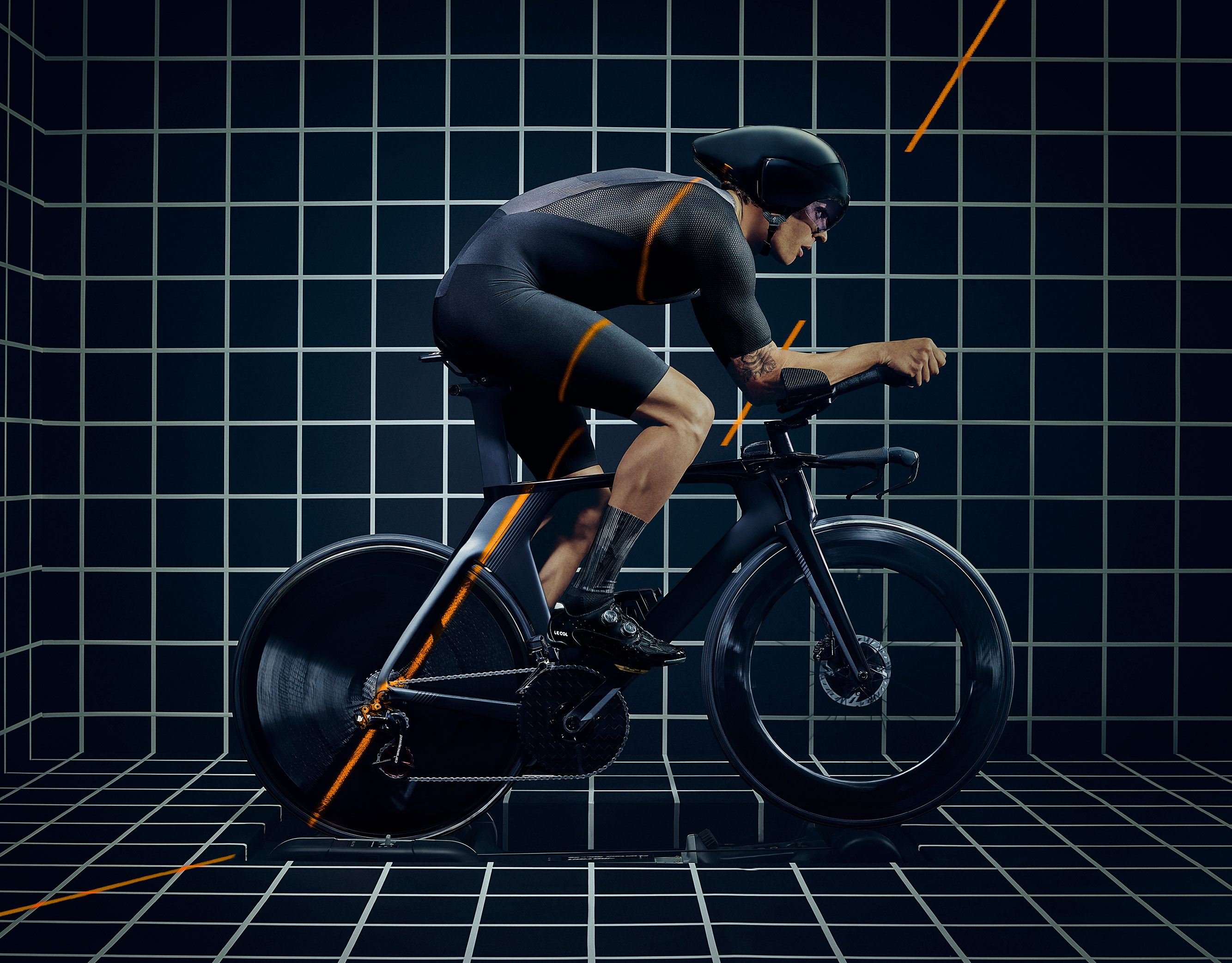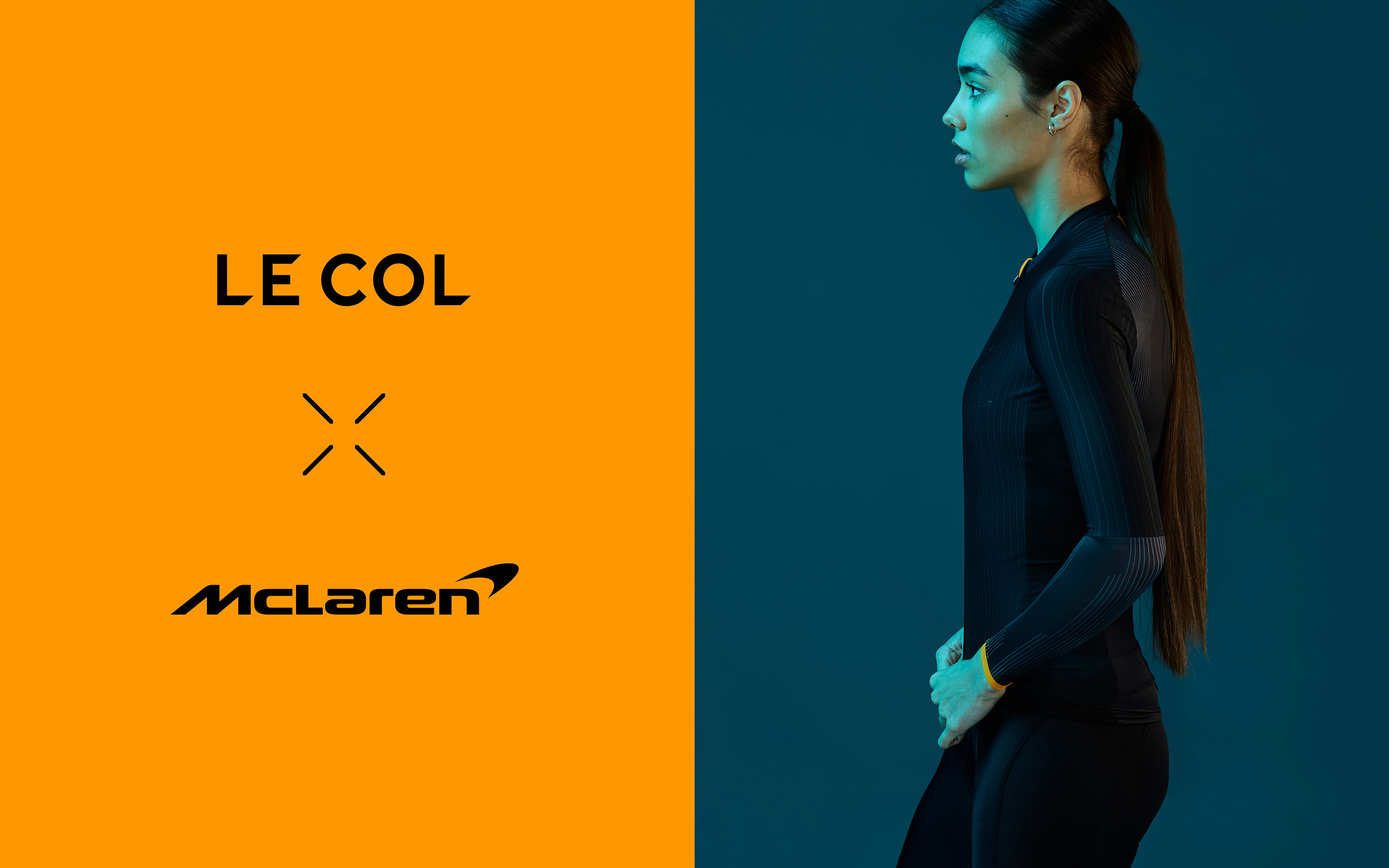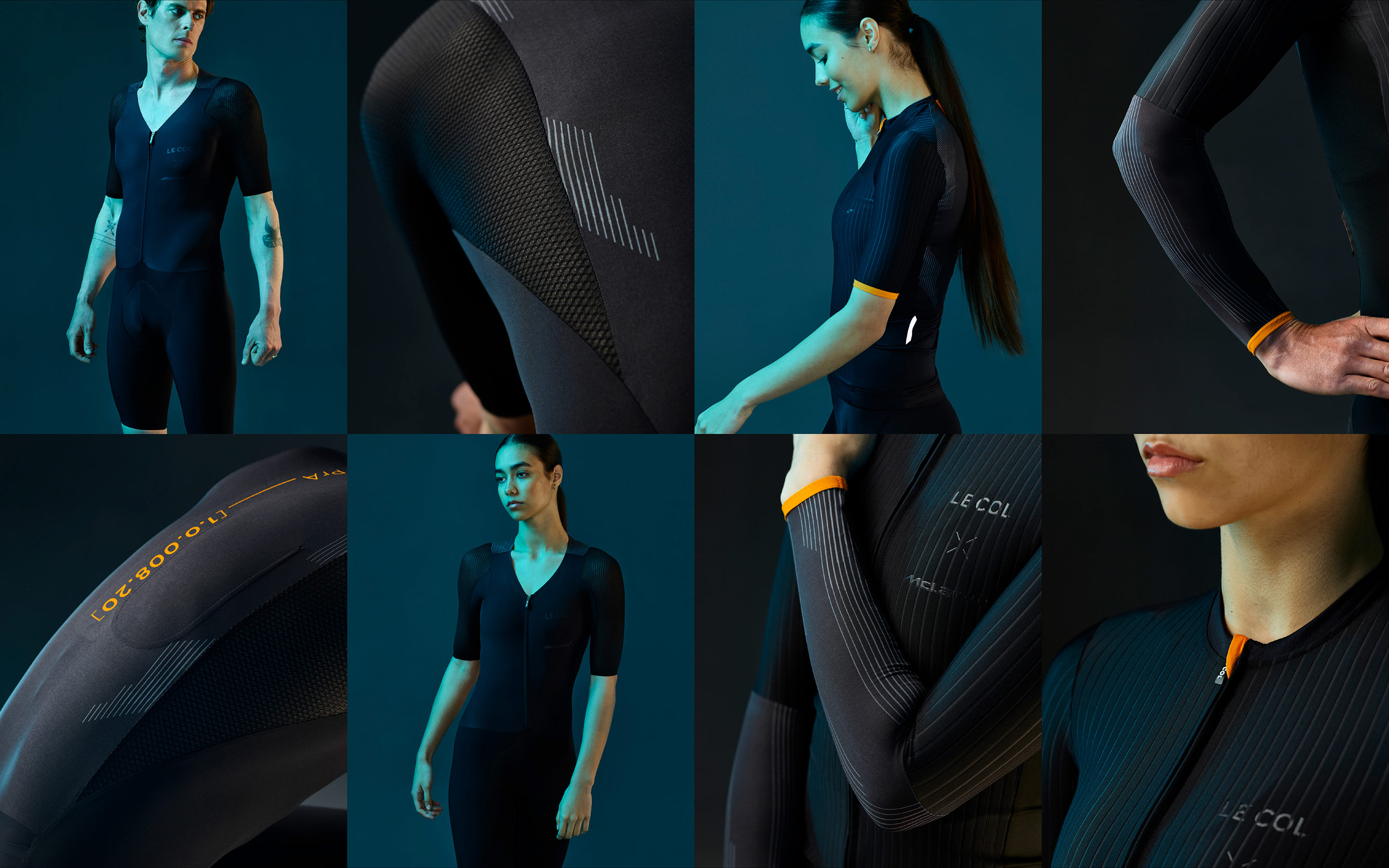 Creative Direction: Paul Greeno
Concept: Limited Edition Design
Client Le Col / McLaren
Production: Squire
Director: Jay Creagh
Dop: James Medcraft
Model: Adam Macrae
Photography: Michael Blann
3d/Animation: Greg Walker