Pepsi Advertising Campaign
Driving refreshment cues with bold, impactful photography and the product at the fore.
The client was looking for a campaign with impact that would drive crave appeal and reappraisal. We designed a simple, paired back execution that leveraged Pepsi's sport and music sponsorship whilst driving refreshment.
We art-directed the concept from idea through to final print, including the photoshoot and accompanying videoshoot. The Pepsi advertising campaign will run in conjunction with redesigned glassware and serving fonts created to deliver the perfect serve.
Poster version with football focus: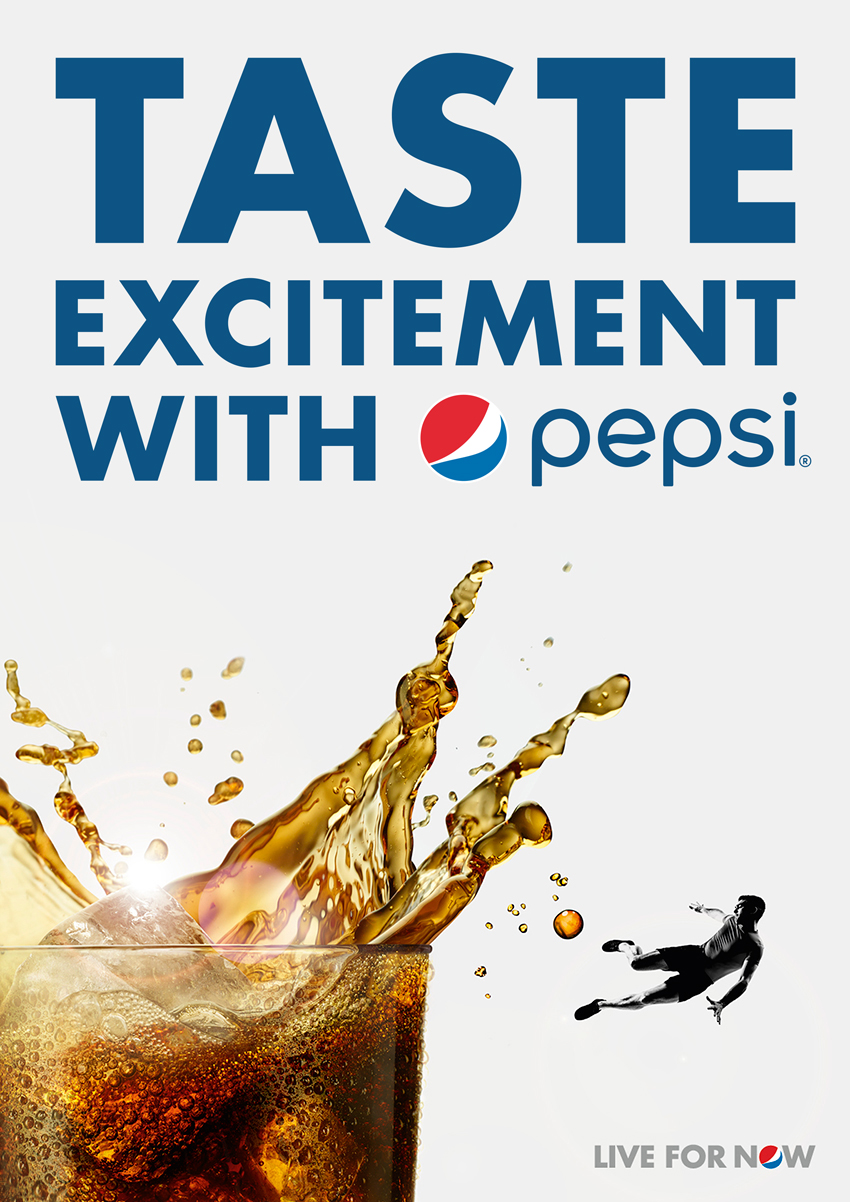 Billboard application using the Pepsi Live For Now lock-up in a playful and relevant way: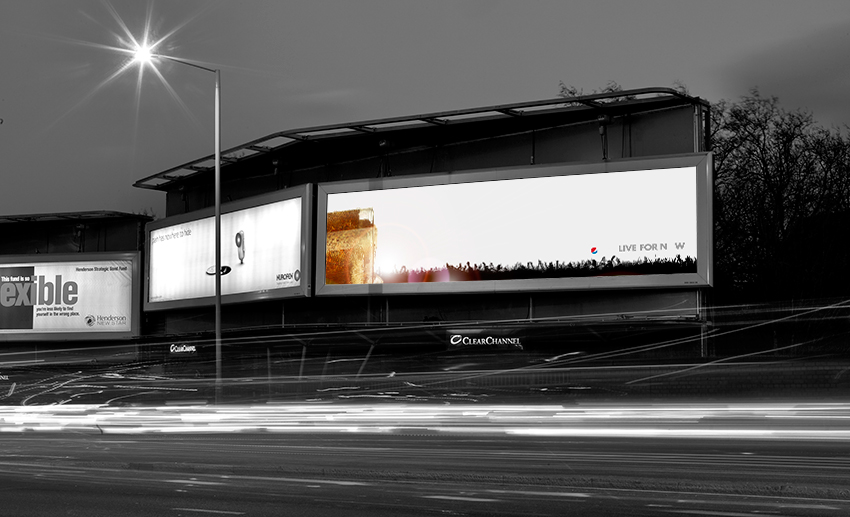 Music and football key visuals: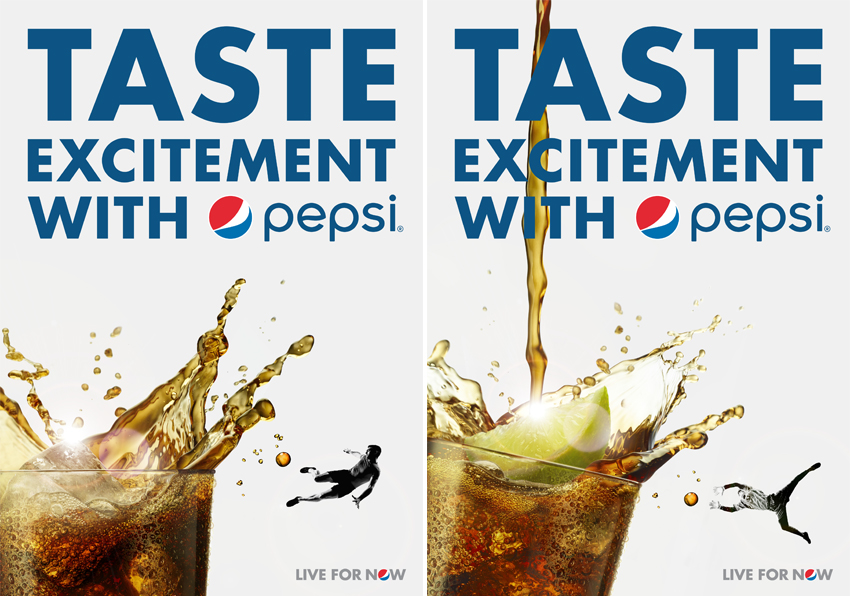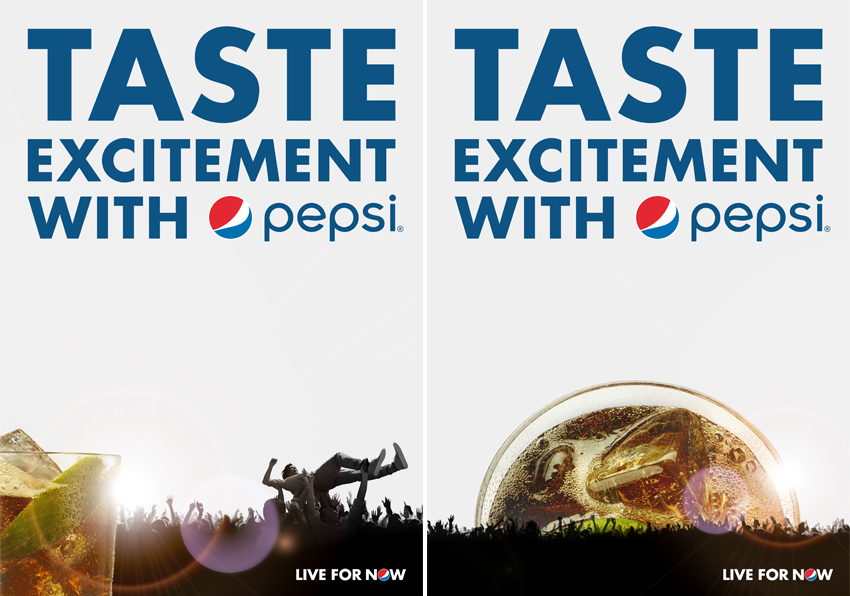 Concept development and initial ideas: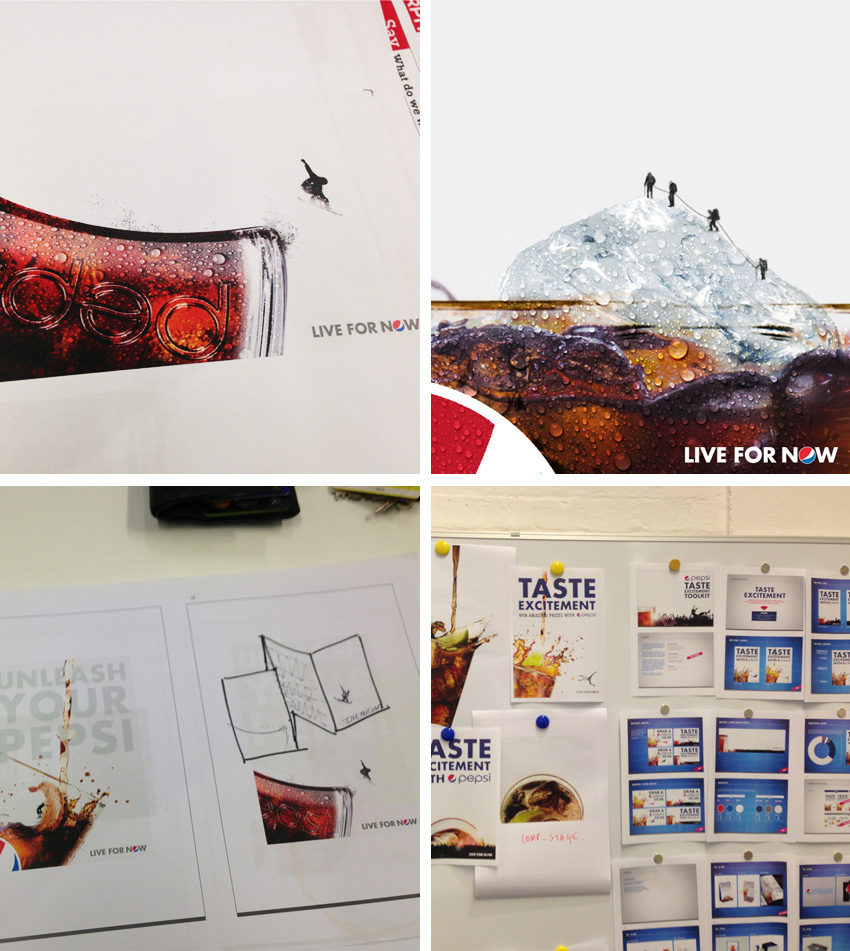 Agency: RPM, Photography: Rob Lawson