Kew Green Hotels
Re-brand and website for Kew Green Hotels, one the UK's leading hotel management companies
Kew Green Hotels was founded in 2001 with a single hotel. It is now one of the UK's leading hotel management companies with over 50 hotels in their growing estate. Their portfolio includes independently branded hotels, as well as a range of international brands under families including IHG, Marriott, Hilton Hotels & Resorts and Accor.
Our brief was to transform their digital presence, creating a modern and responsive web experience that catered for their different B2B consumers. We also proposed a radical re-brand to ensure a consistent look and feel across both digital and print.
The identity and website are designed to be bold, contemporary and confident, fitting Kew Green Hotels' ethos as a modern and progressive business. The strategy and research led us consistently back to personalities and Kew Green's reputation. The experienced team is core to the Kew Green offering and therefore the visual identity needed to reflect their values and approach, rather than cliched symbols or semiotics.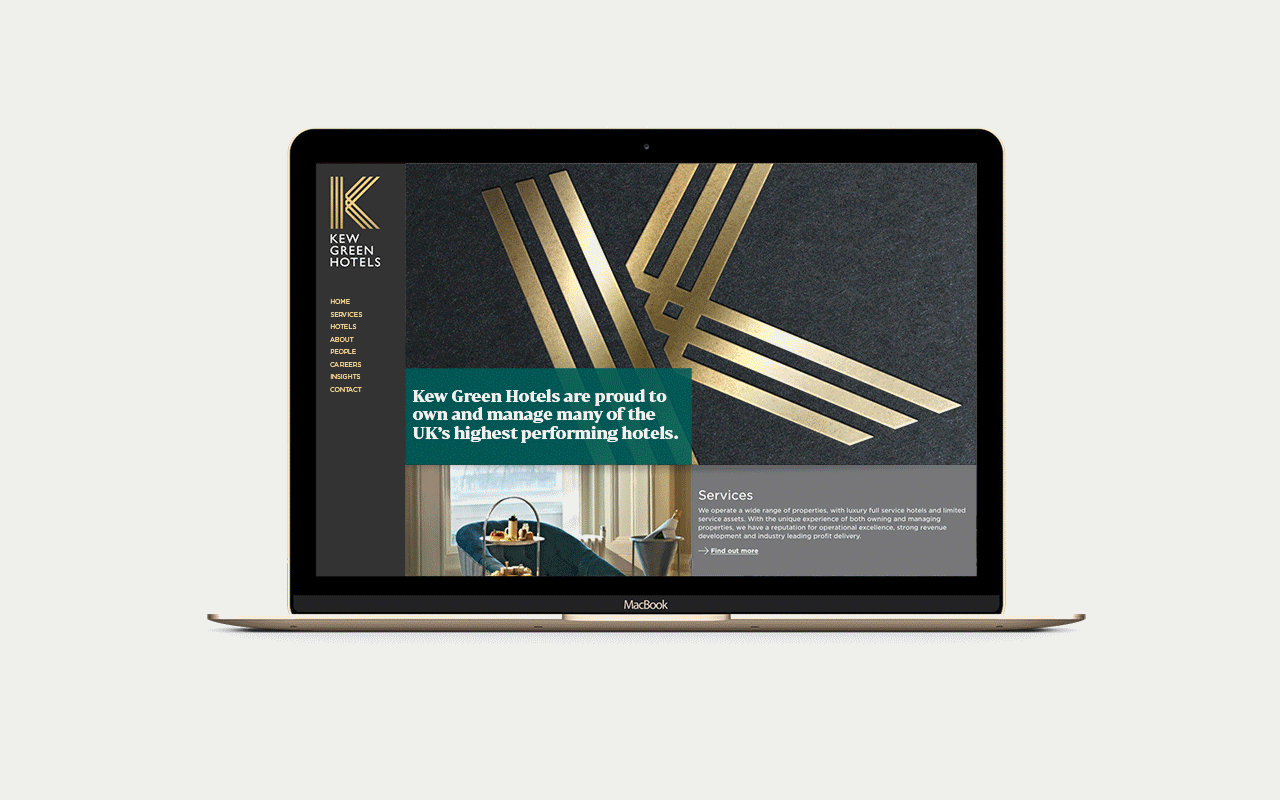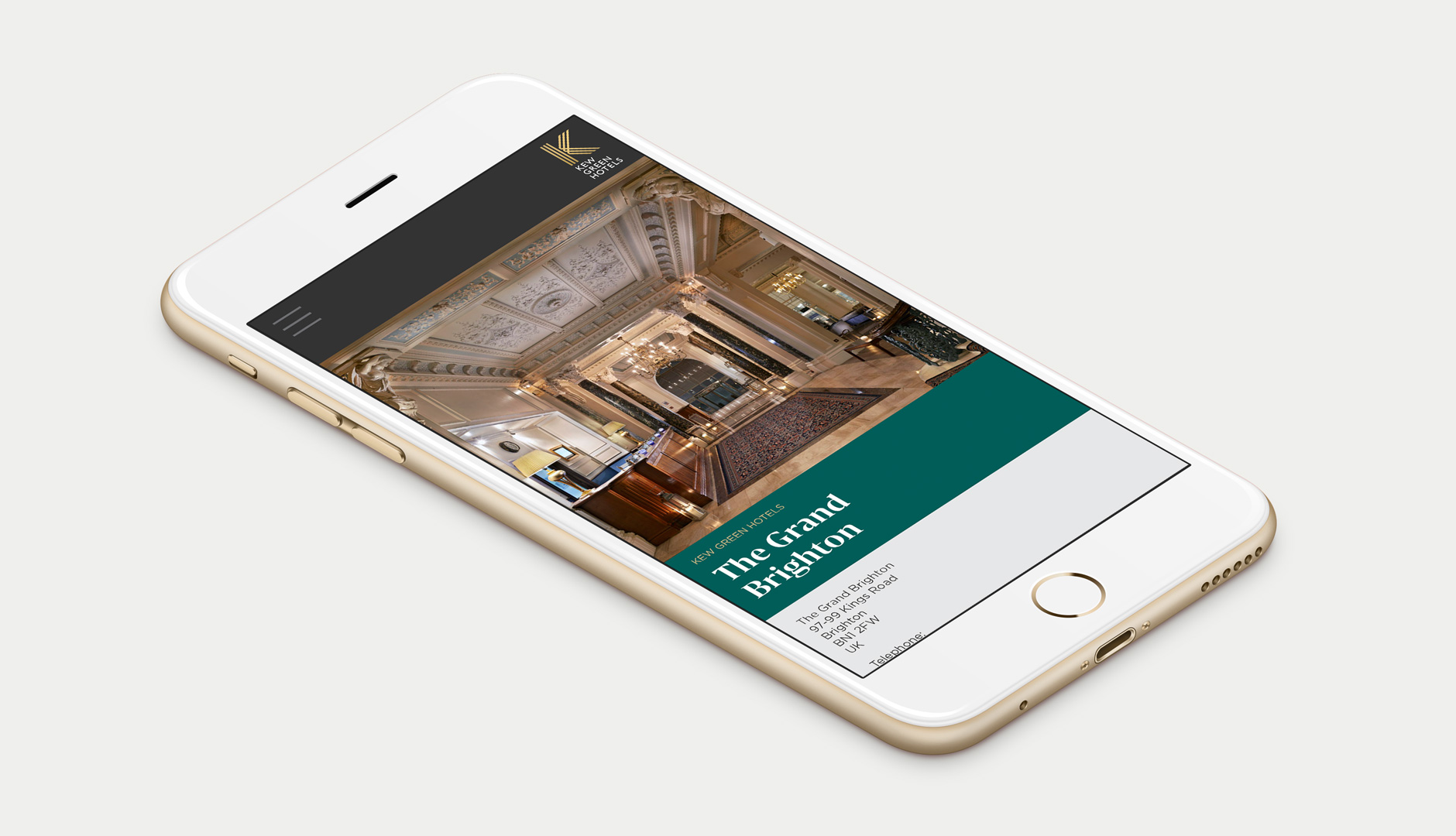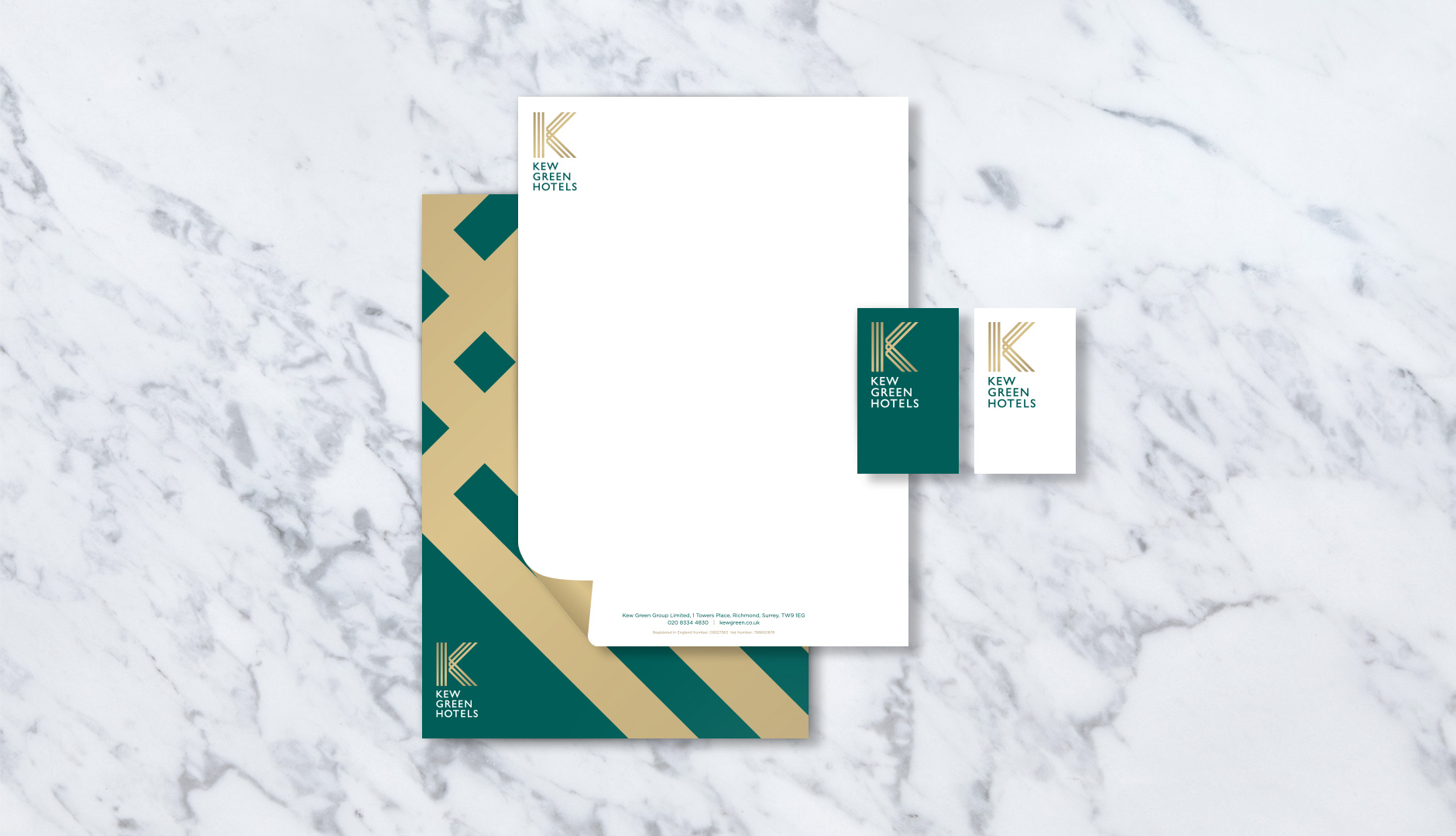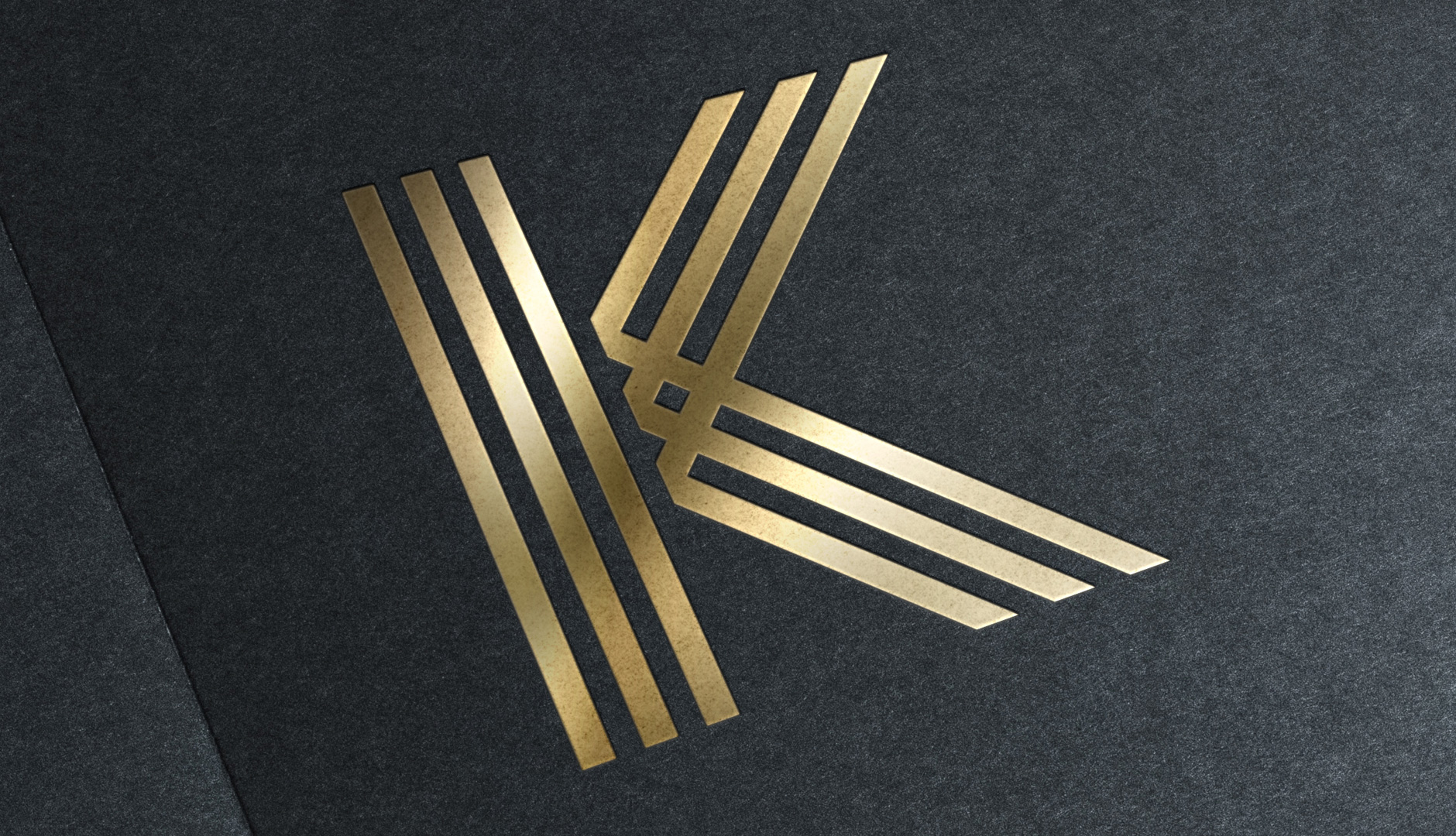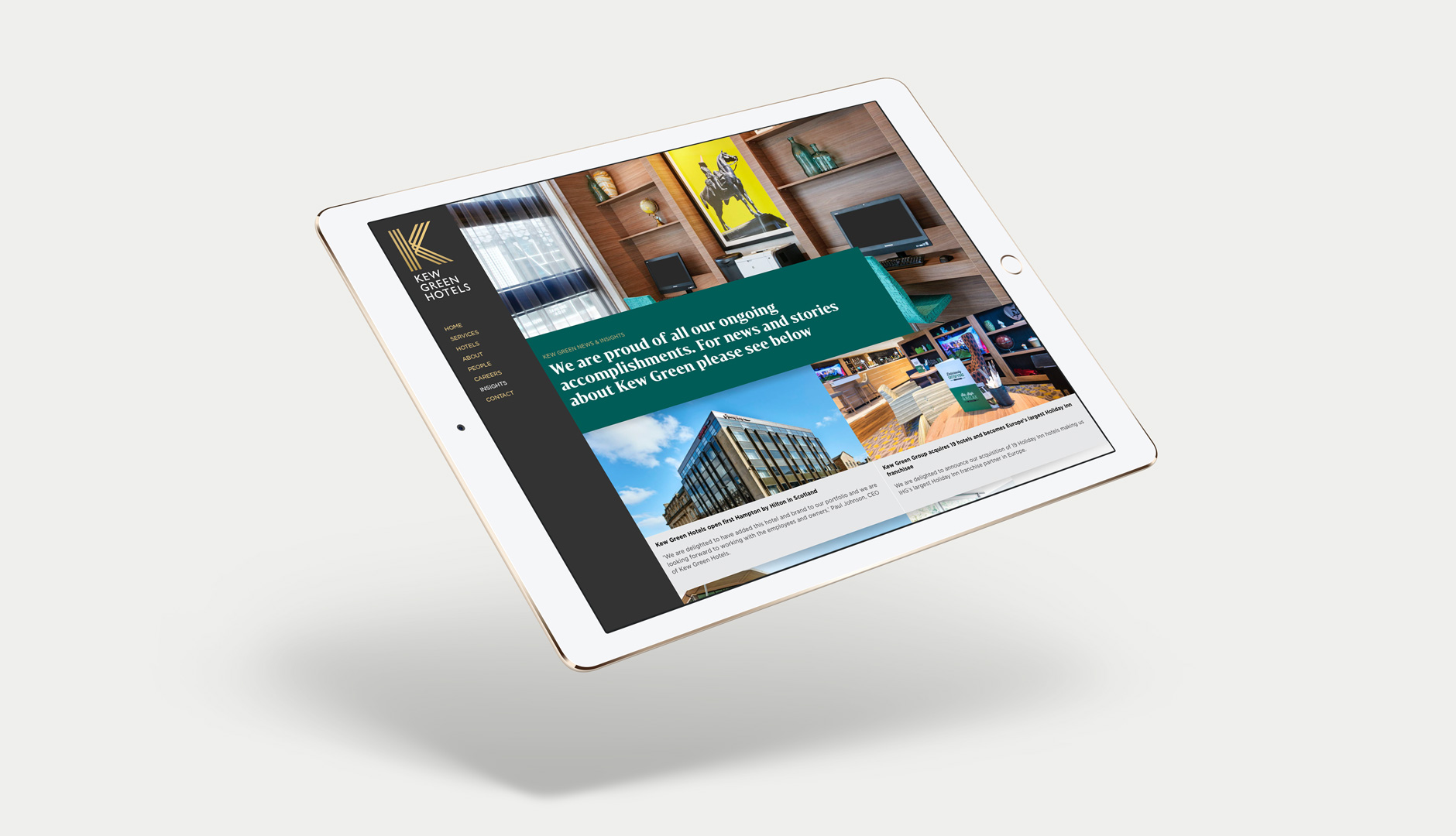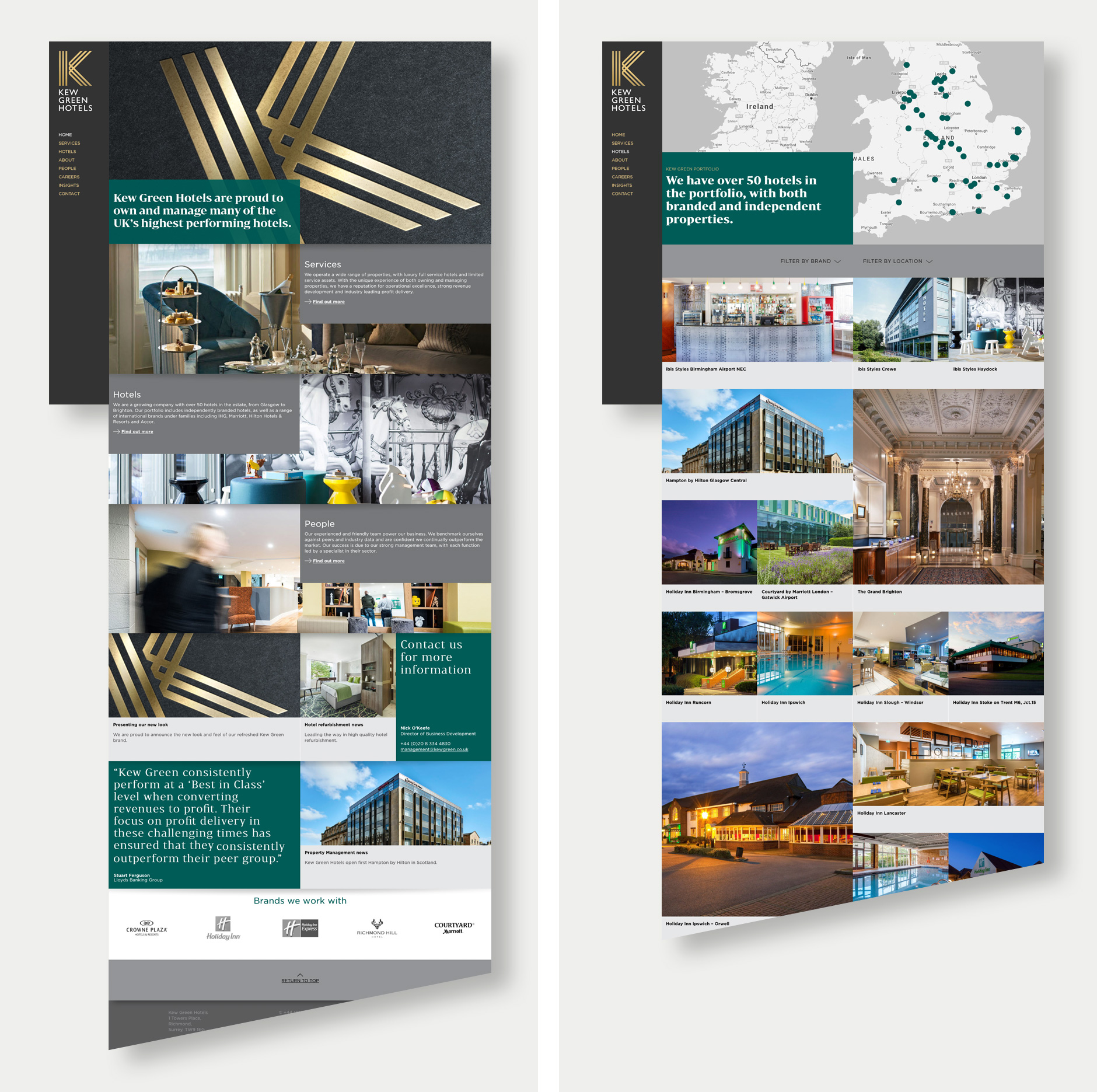 Staff photography: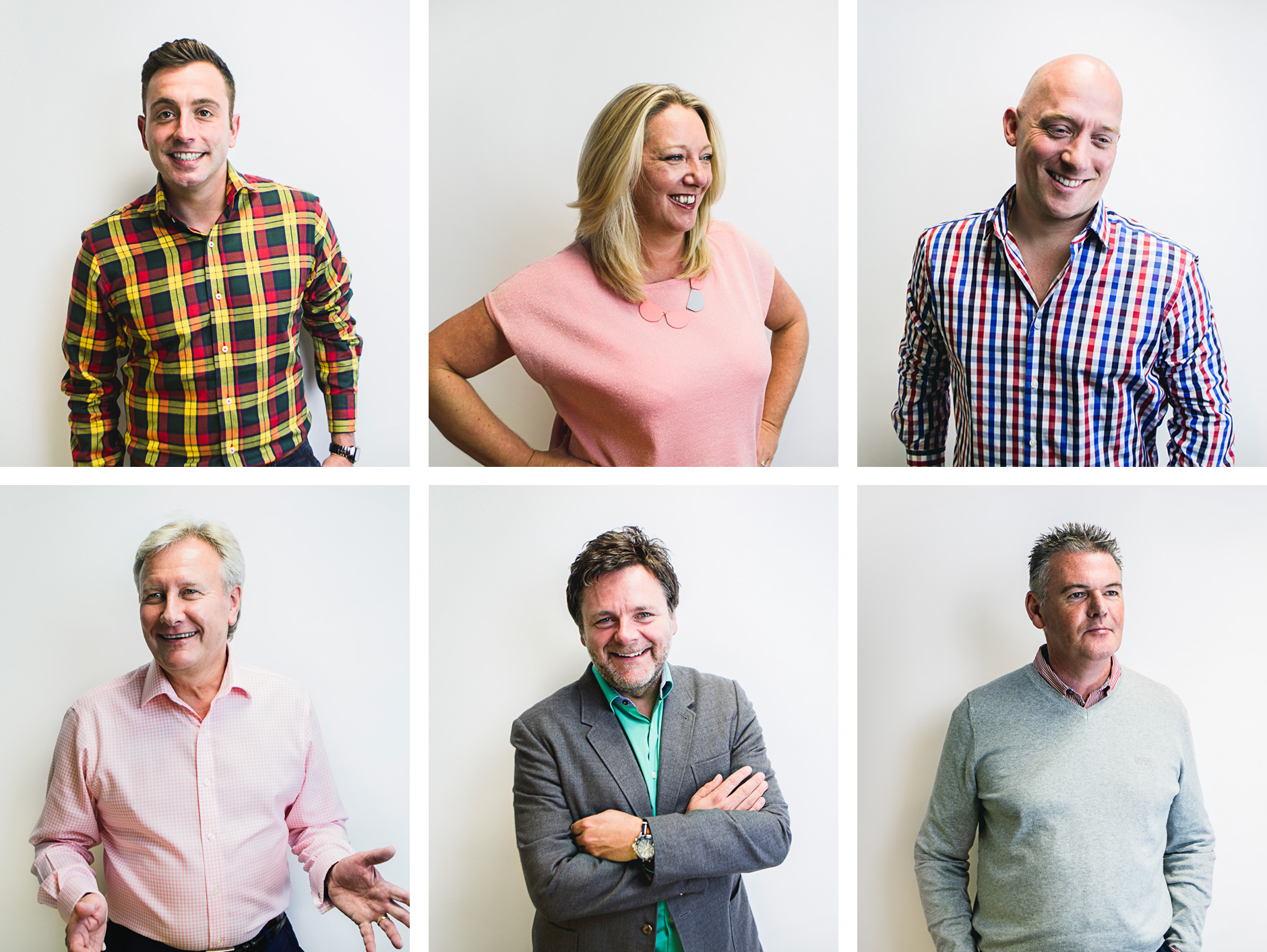 Kew Green guidelines: