Mask is a London based agency that breaks the mould of traditional events. We were tasked with giving them a new identity, that fitted their proposition. The final concept focused on the bespoke nature of the events they produce – highly creative with attention to detail by the bucket load.
This manifests itself in the hand-painted identity coupled with a fluorescent colour palette and dynamic crops of the logo-mark and imagery. All balanced, with simple, clean typography. This is not about hiding behind a mask, its bold, impactful and confident.
We delivered a full suite of assets and guidelines, from printed materials to the website and digital assets.
Website: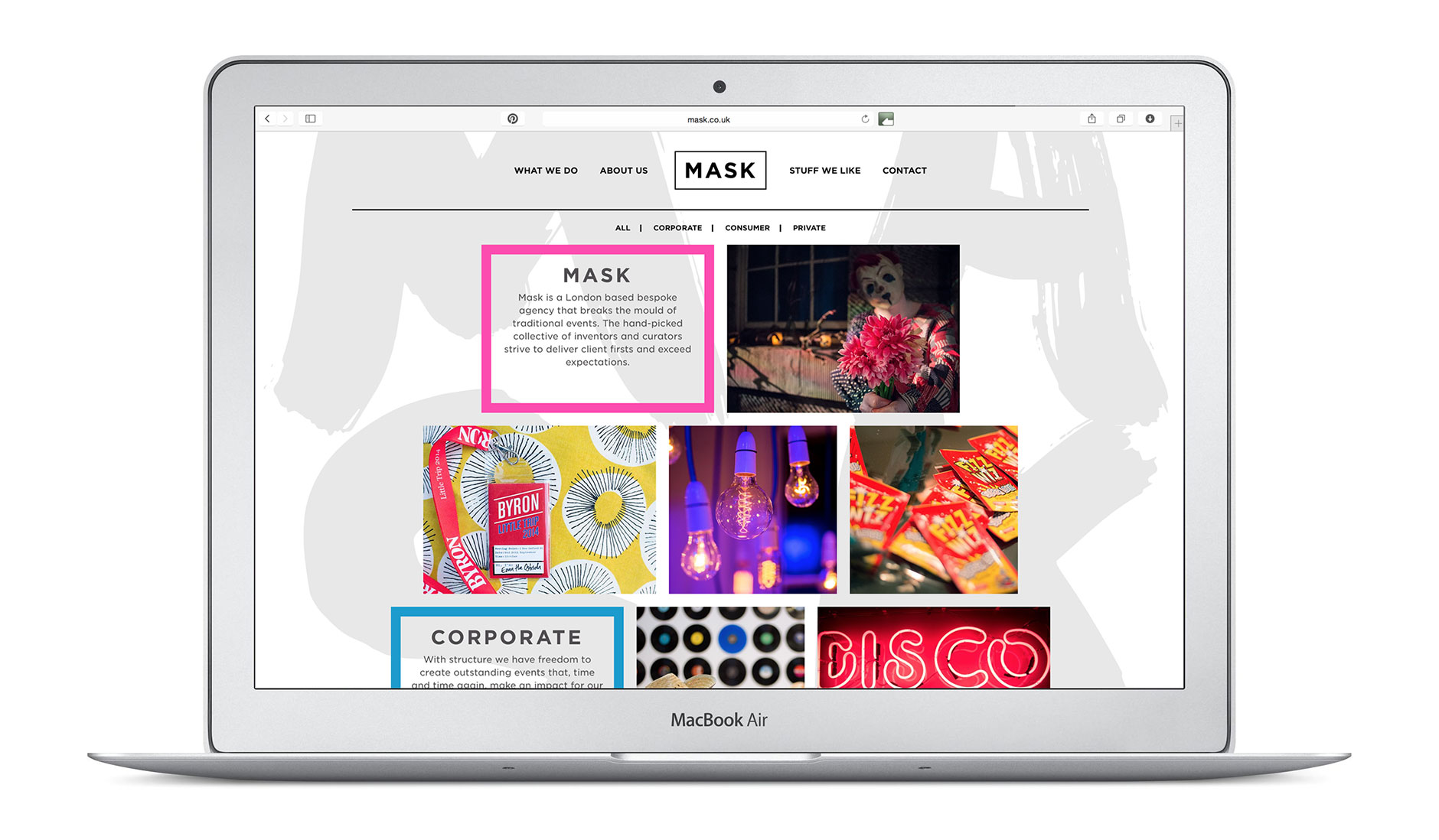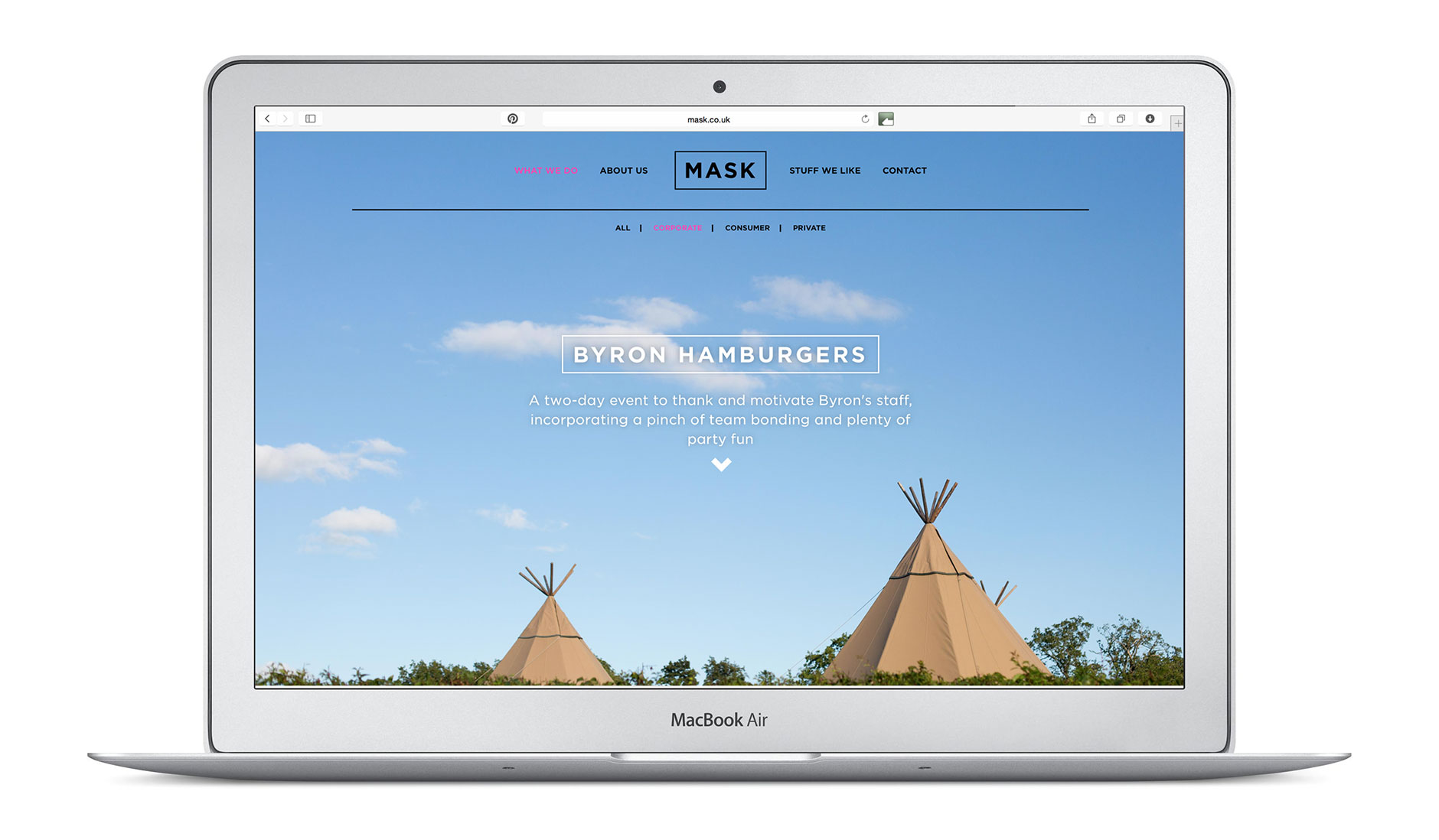 Stationery in Fluro Pantones: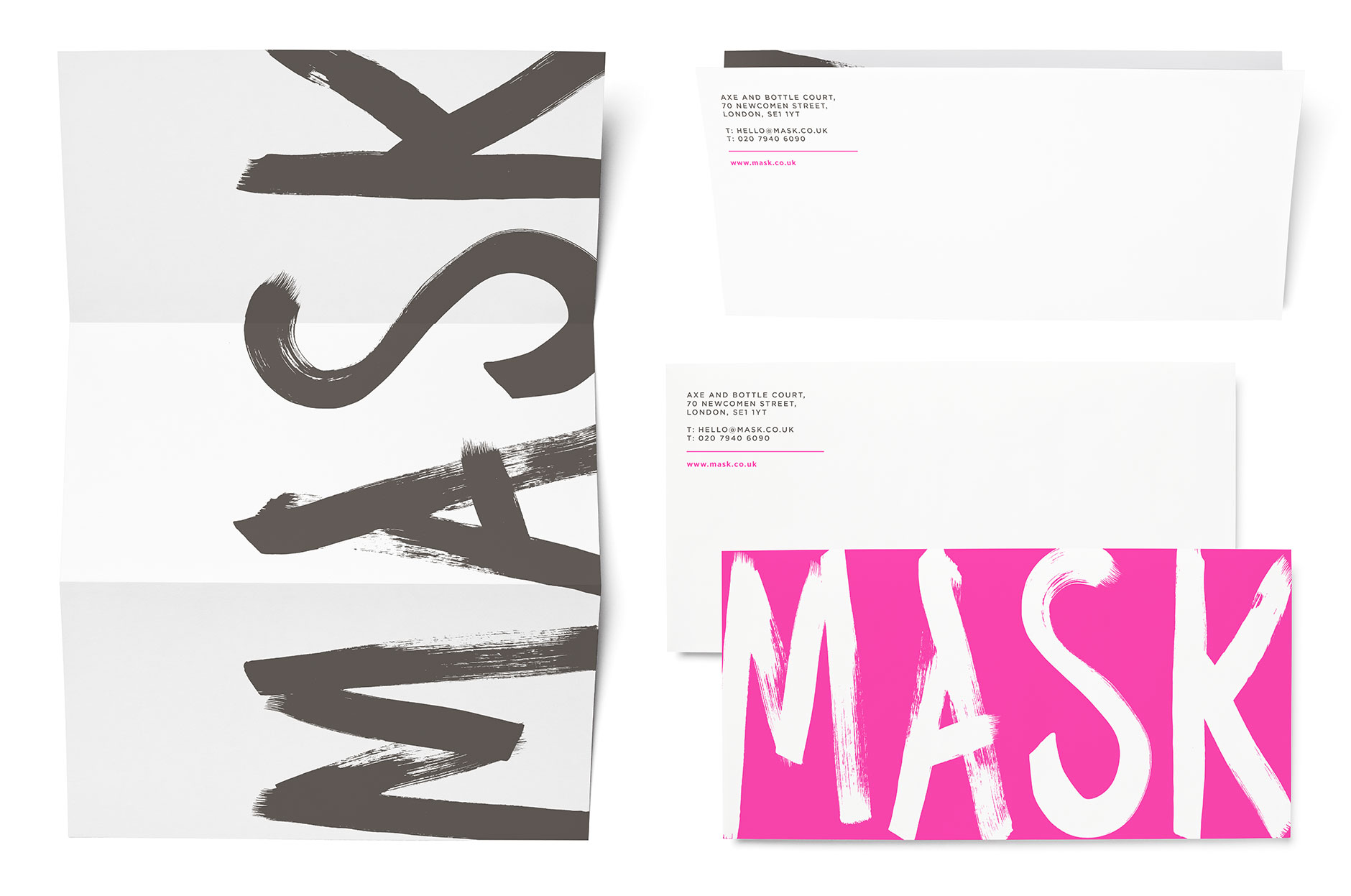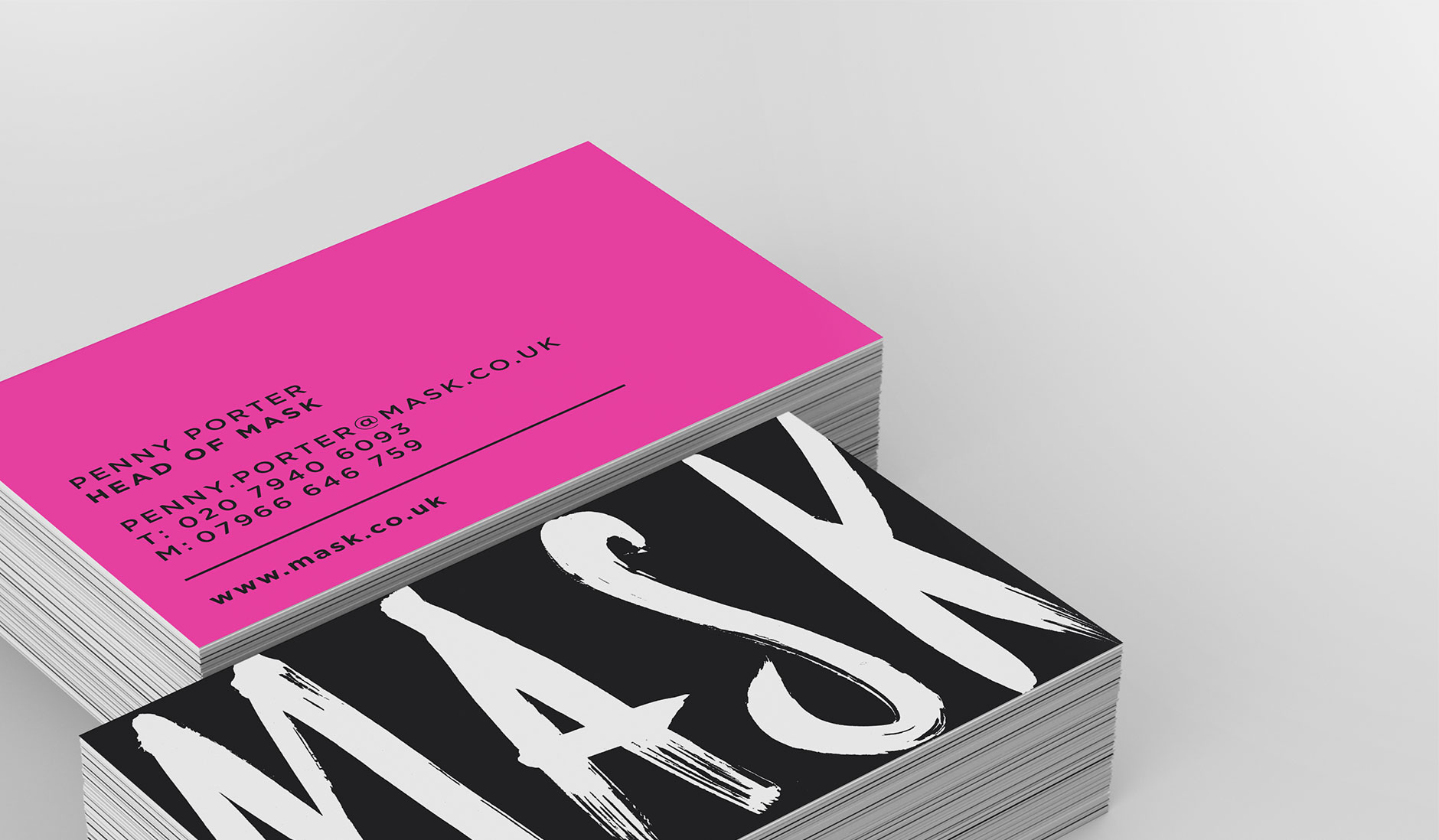 Guideline documents: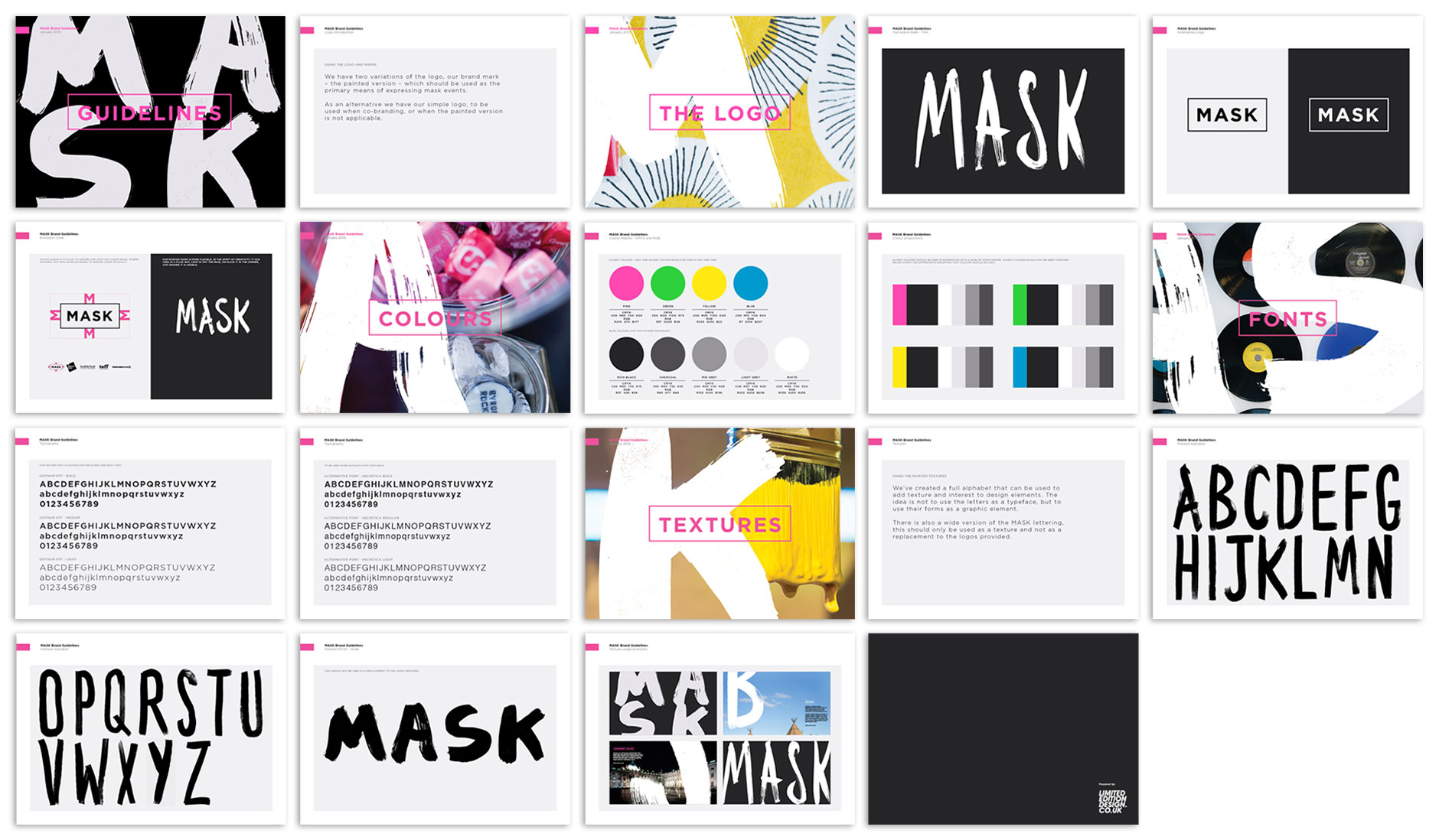 We used strong hand drawn typography to add a less corporate, and more bespoke, feel to communications. We also created a full alphabet to use across materials.
Custom hand-painted alphabet: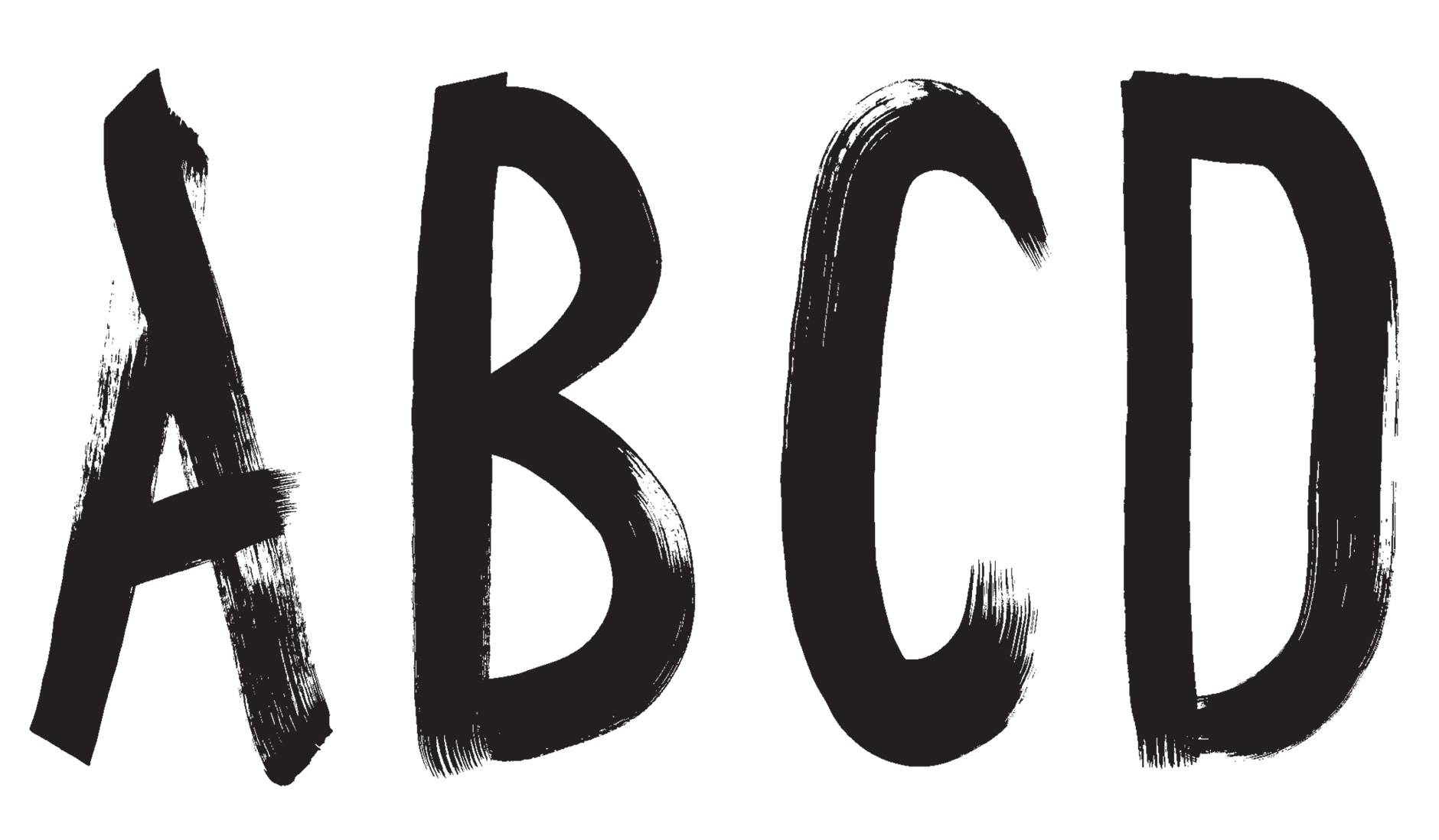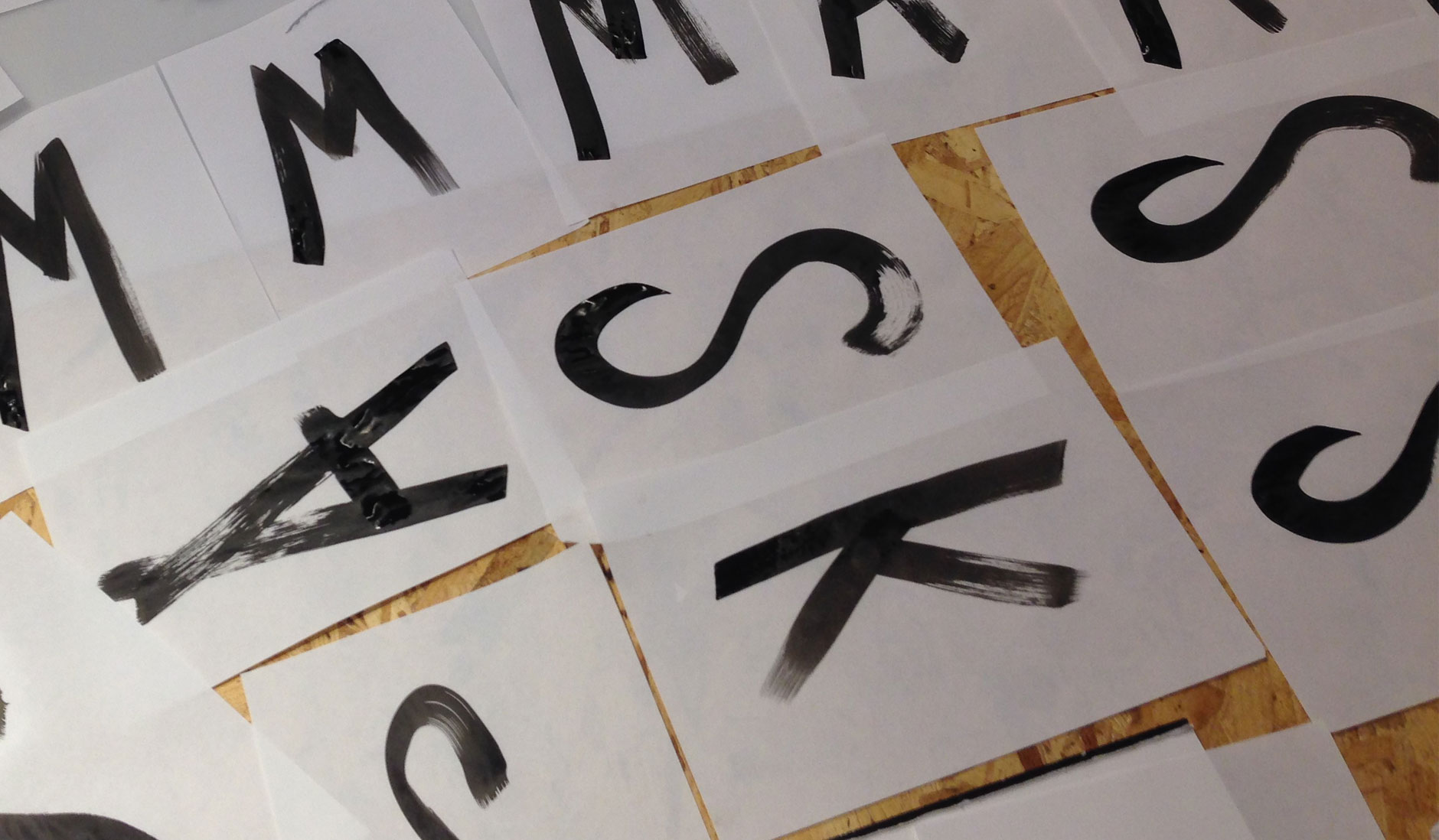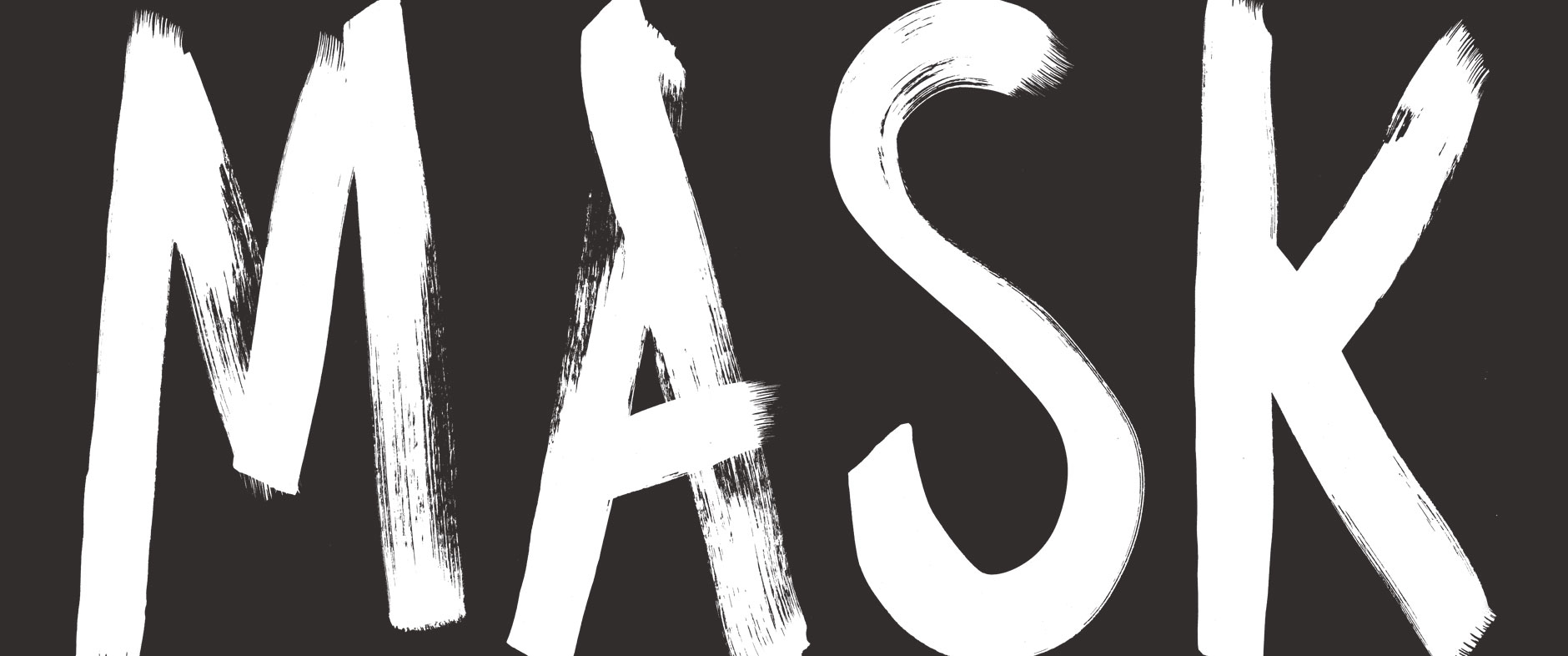 Check out the website here:
www.mask.co.uk
The new identity was launched in conjunction with a one-night-only immersive experience created in collaboration with Mask and Somerset House. The theme was 'beauty in decay', with Mask delivery a dark, filmic, otherworldly experience. Our brief for the Deadhouse invite was to hint at the experience to come.
The final design is based on one of the gravestones that adorn the walls and give it its name of the Deadhouse. We re-created the skull motif from the grave and coupled it with a hand-drawn custom font to create a simple lock-up. The final invite is a sandwich of thick GF Smith board with the blind embossed skull design on one side and invite details contrasted on the bright pink.