Heineken Smart Dispense
Branding and advertising campaign directed at businesses to raise awareness of their renamed Smart Dispense units.
Heineken has some really smart patented kit for low to medium volume establishments. With disparate messaging and a range of confusing names, the benefits were getting lost with trade consumers. We devised a simpler naming convention of Smart Dispense across the range, and focused the campaign on the key benefits – quality, simplicity, less energy and less waste.
The campaign uses a simple photographic style with bold standout. Key messages are represented in the form of simple icons with the perfect pint of beer at the core. Focussed copy drives the consumer to the website for more in-depth overview.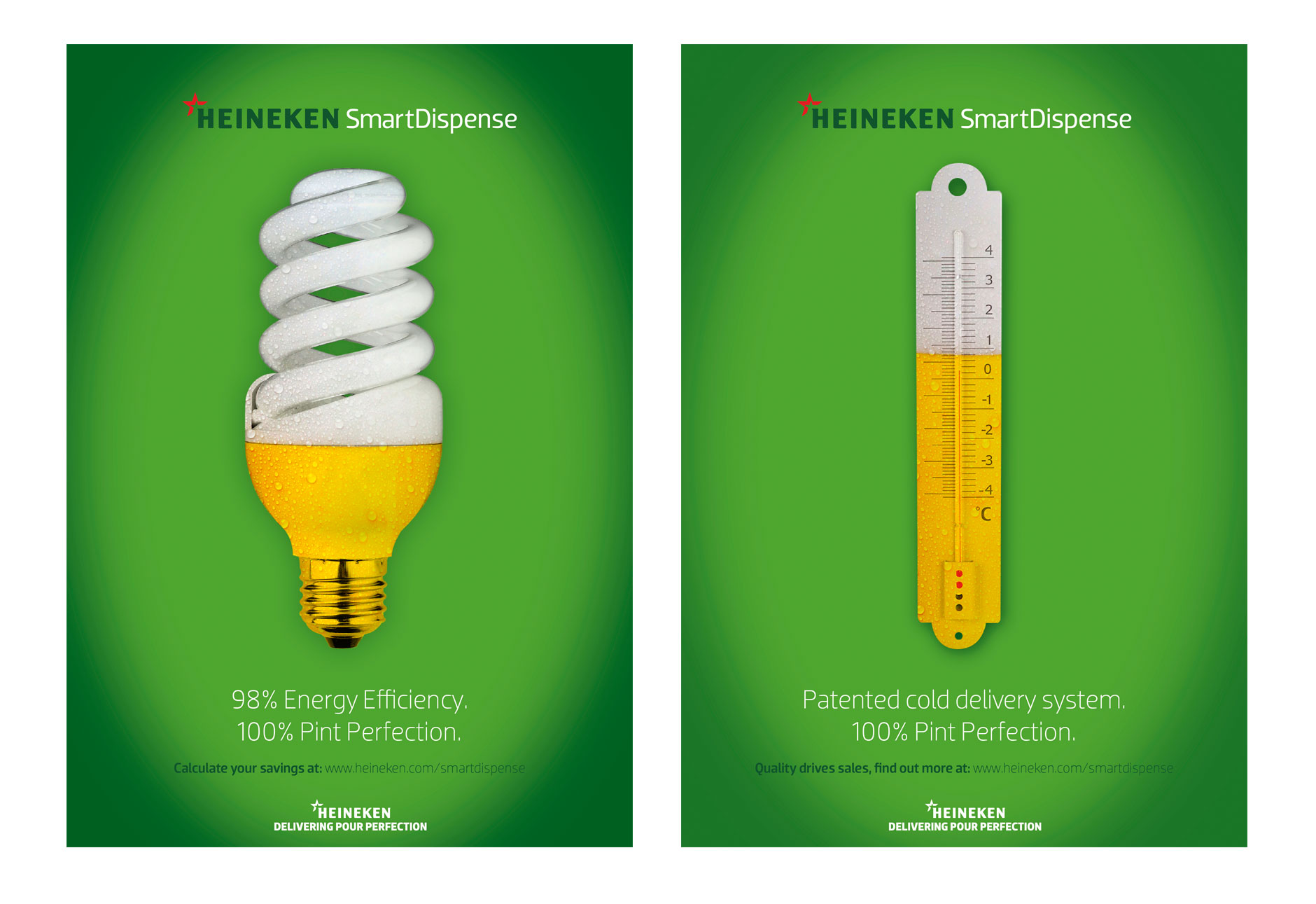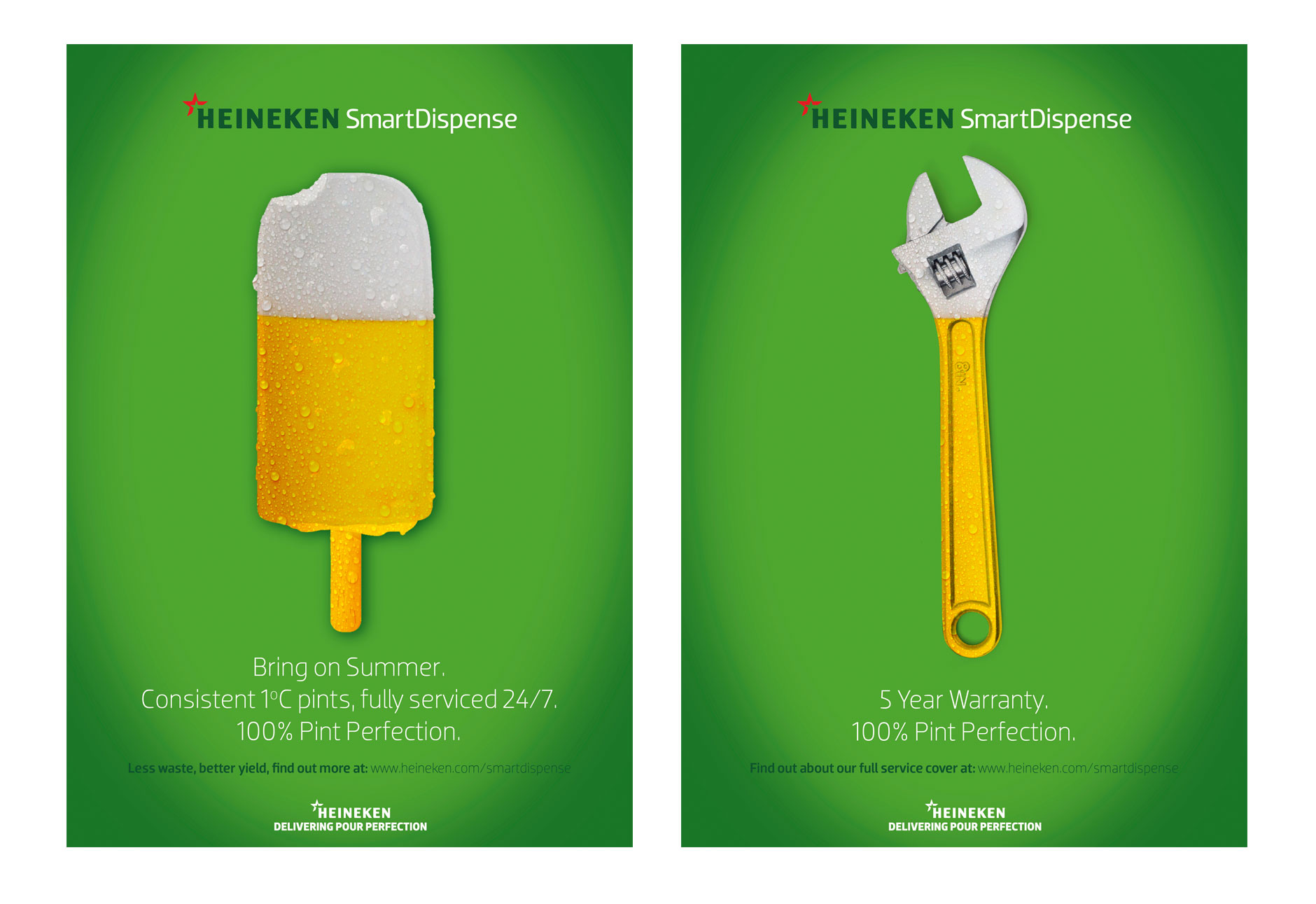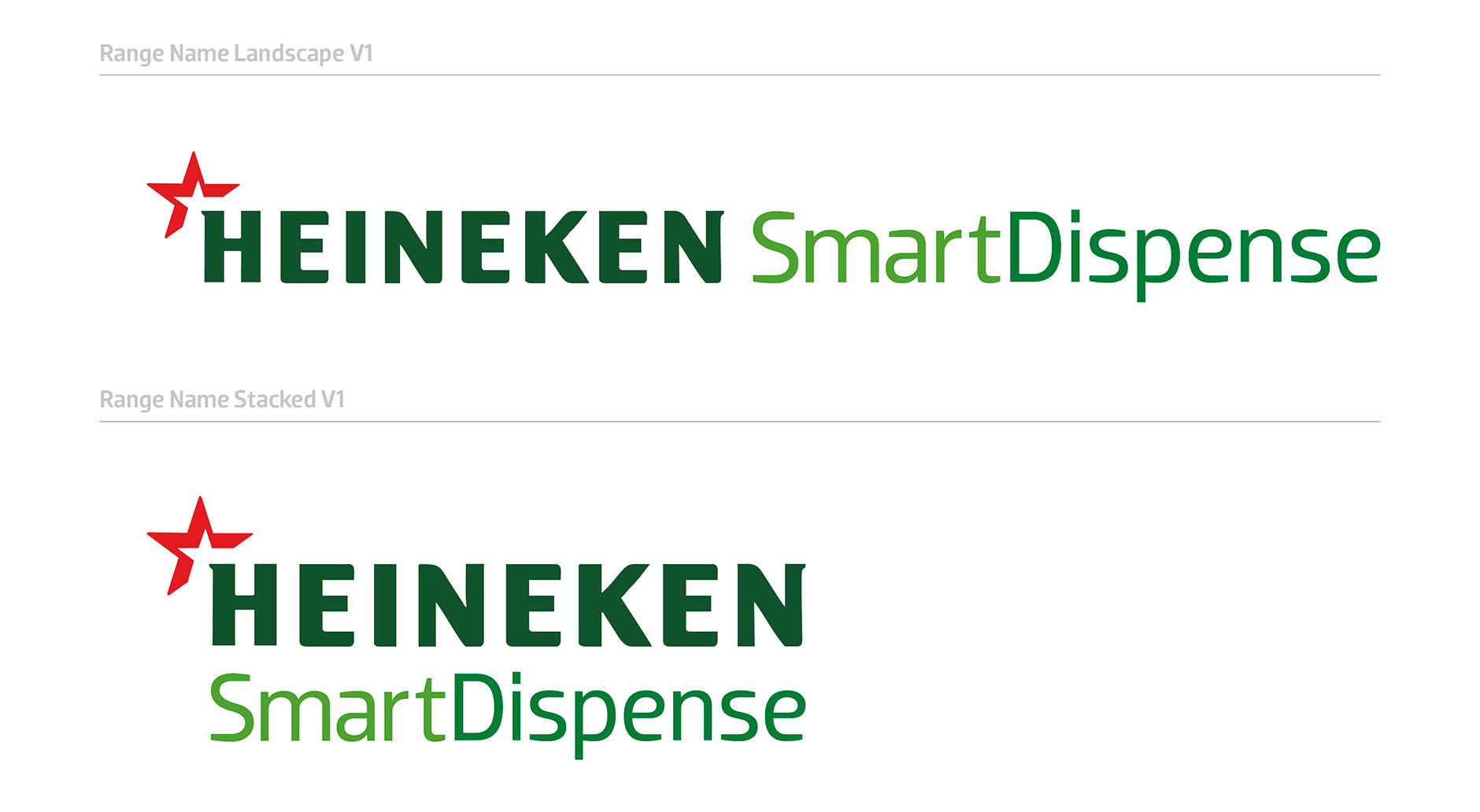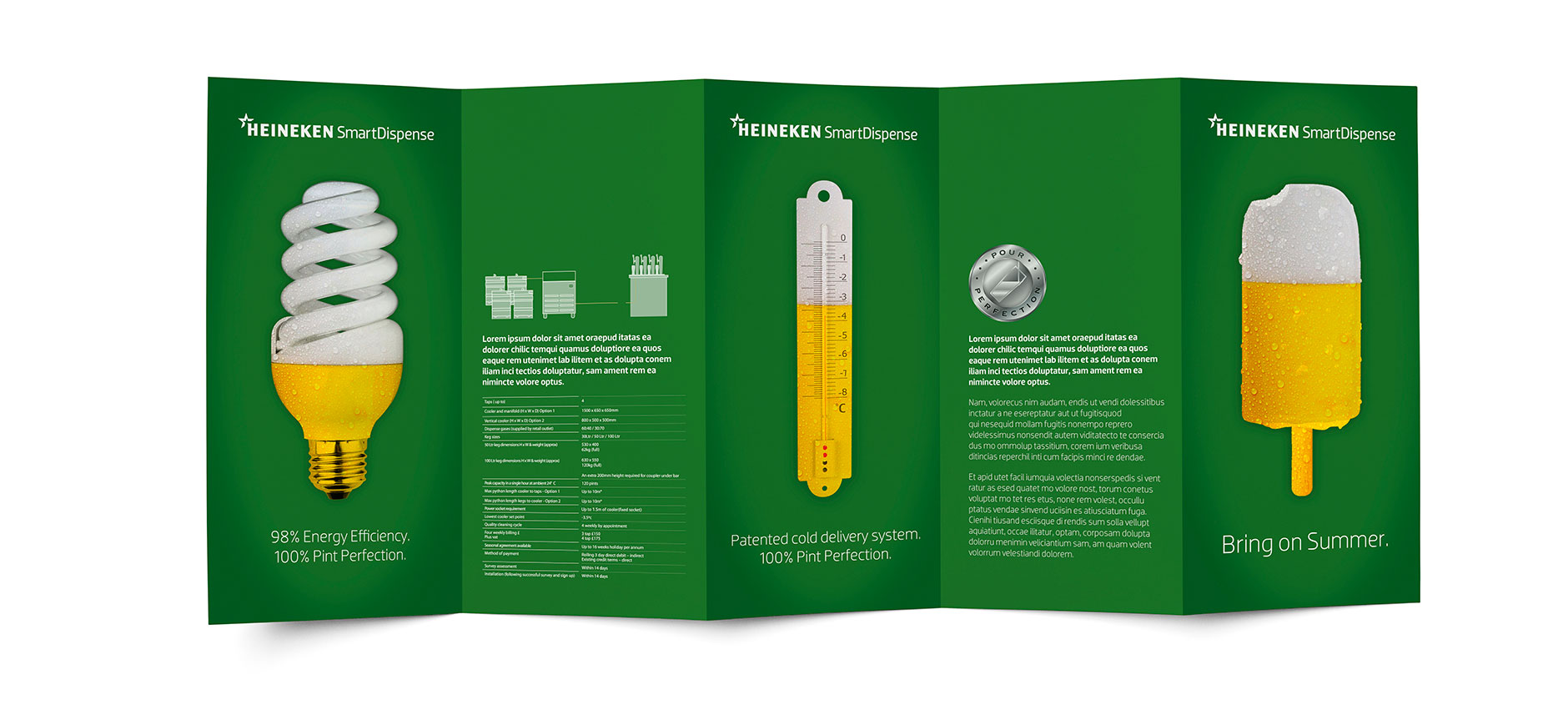 Agency: RPM