Girls' Night Out brochure design
Large format brochure turning heavy-weight strategy into an impactful and digestible document.
Large format brochure design produced for global planners and marketeers, focussing on drink occasions on a Girls' Night Out. We chose to move away from the classic powerpoint template and put something altogether more impactful in peoples hands.
Typographically led, with full bleed 'real' imagery to bring it to life, rather than charts and bullet points.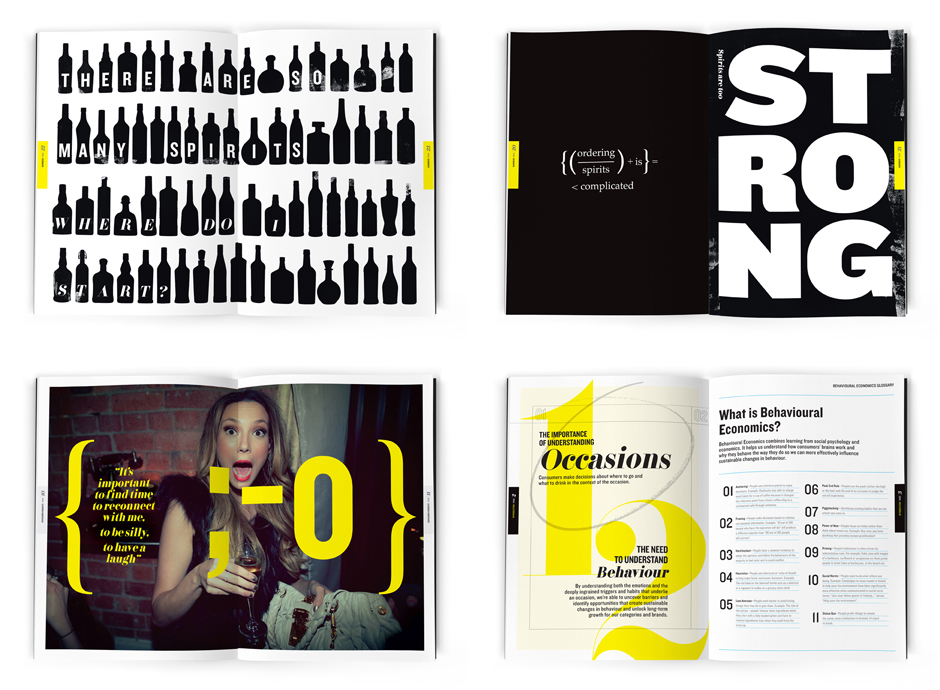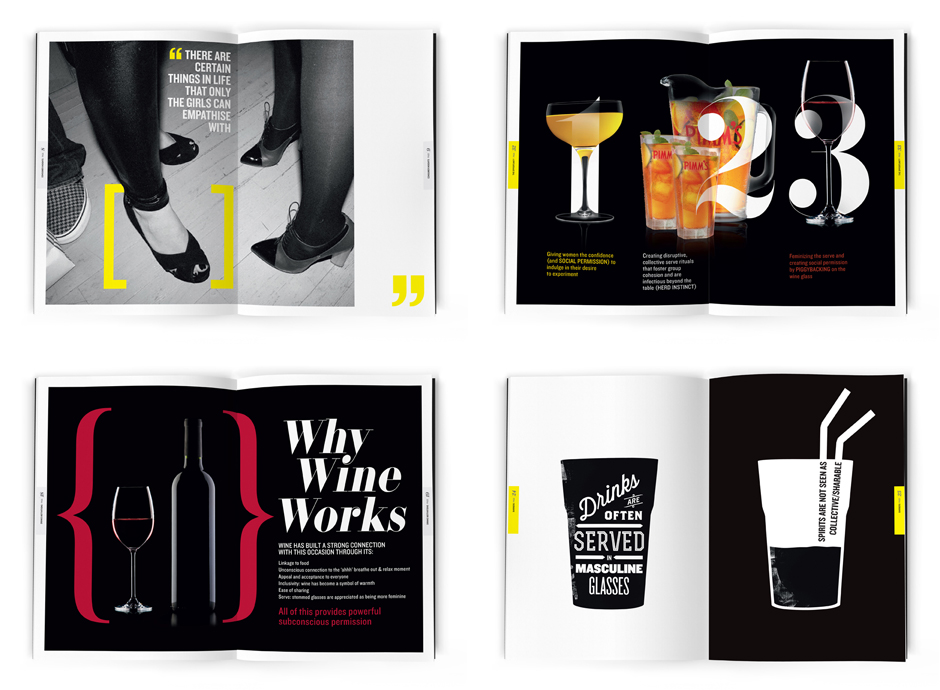 Agency: RPM